Wednesday, June 12, 2013
Well, I've noticed some dirt on the shelf before but didn't give it much thought. Cleaned it in a hurry so a little was left. Last night after dinner, I saw that it looked like MORE dirt was laying on the shelf, so I cleaned it well this time. Broke a couple pieces of cactus, replanted them then watered. This morning...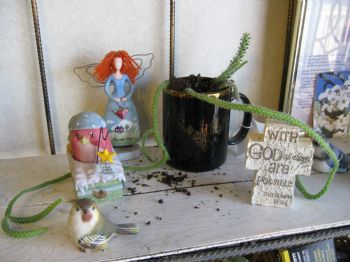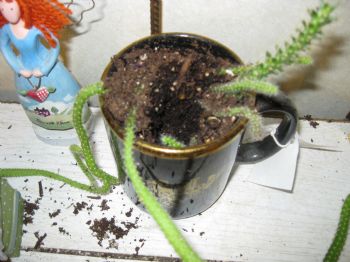 SOOO, what do you think this is? The plant has never been outside. I don't have roaches...at least I've never seen any.lol We don't have a bird. Any suggestions on this mystery? I've had the plant for many years. AND, we don't have cats.