Wednesday, June 12, 2013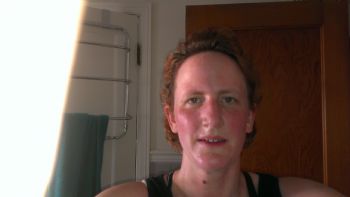 Today was the first day my girls had off from school, so I had to be sneaky about my run...I let them stay up super late last night so I could sneak out in the morning while they were sleeping. Whahaha. I don't know if I want them to get in the habit of staying up super late though, so I am gonna have to start setting my alarm a bit earlier so I can go out in the morning.
I tried to take them on my run with me, but even though they are fast for their age, they are still way too slow for me.
Anyway, I totally changed up my training...mostly because I fasted on the wrong day. So, today I ended up doing day 2 of interval training. Once again it was 90 sec run, 90 sec walk, 3 min run, 3 min walk, 90 sec run, 90 sec walk, 3 min run...done