Tuesday, June 11, 2013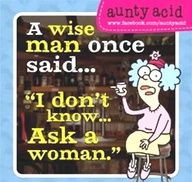 So true.
I can't get my husband's computer to allow me to do much on Spark. It blocks much of my attempts to post anything. He has his security set at max. I think his computer is infected because it has too many popups all the time. I can't convince him though.
My computer has been in the shop over a week and it's expected to be in for another 2-3 days per tec. Hopefully it will get sooner than later. They keep finding virus on it that are difficult to remove. It's time to find new protection for it. They said one virus was called the FBI virus. They said it causes the computer to request you send $400. to the FBI who will in turn remove it. I never saw that message as it went to blue screen and would reboot over and over again. They also said the FBI virus would cause porn to pop up. Thank goodness they caught it before I ever saw any. They said fixing it is like peeling an onion, removing layer by layer the problem.