Monday, June 10, 2013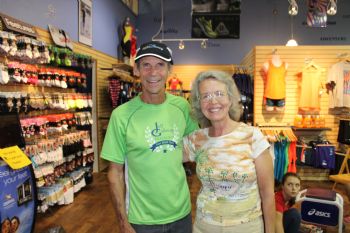 He said lots of things I'd heard before and some new things. One thing he said was that if you don't replenish your glycogen stores after long runs you are going to be hungry. The body is set up that way. He said within 30 minutes (I thought it was 2 hours) have 100 calories for a 5K or 300 calories for half marathon or in between for in between with the best ratio being 80% cabs and 20% protein. He recommended Endurox and Accelerade. I may check them out later. He said you can put the powder in a water bottle and add water after your run as a convenient way to get precisely what you need.
I also didn't realize that he had grown up a fat kid and hadn't taken to running immediately. I hadn't heard him tell his personal story and it was quite powerful. Glad I attended. Glad I've signed up for another year of Galloway group training!!