Happy dance!!!!
Monday, June 10, 2013
Ok so most of you know that I washed my Fitbit one with my clothes.... oops. It has been sitting in a bowl of rice since May 26th.
I have checked it every since then. Nothing...
Until today!!!!!!! It turned on! OMG I am so incredibly happy.
I was really thinking I was out $100. That would have sucked.
Ok on to some random things.
Friday I woke up at was .3 lbs from seeing onederland. .3 freaking lbs! I was happy and then bummed. I could have definitely seen it this past weekend buuuuut I was going on a weekend bachelorette getaway to Put in Bay with 11 girls. :) I was not going to torture myself and watch everything I ate and drank.
I had sooooo much fun! I have sort of been dreading this trip because the girls I went with are all skinny and just so pretty. I have always been the heaviest and have always been self conscience. Stupid I know but it happens. lol But let me tell you... I had so much confidence it was awesome! Losing this weight has made me feel awesome around these girls and I was getting so many compliments from my friends and strangers!
We went out Saturday night and I got hit on a lot. :D Normally I never get hit on. I of course flashed my wedding ring and most of them would just leave me alone but a couple said that I was so beautiful that they just had to buy me a drink. Hey whatever... lol anything to save money. It was sort of nice. I told my husband when I got home and he wasn't surprised. He said he is so proud to be my husband and always was but he likes this change in me, both in personality and physically. Definite confidence booster all around. :)
Here are a couple pics. :)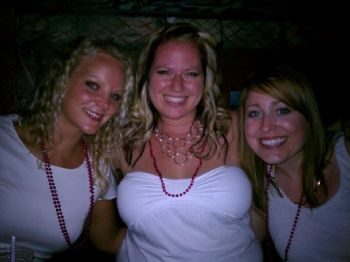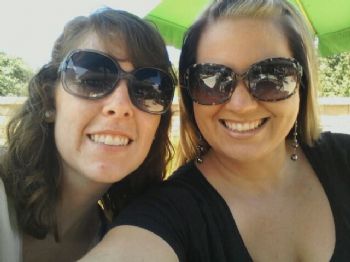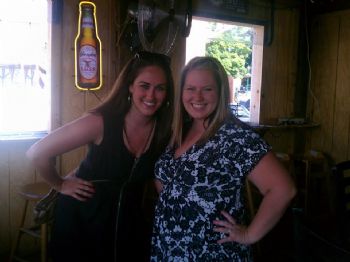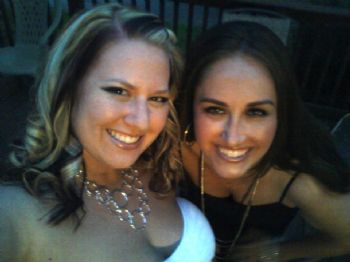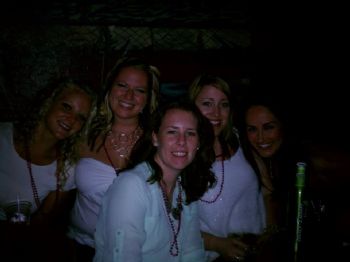 When I weighed myself I was only at 203 so by my friends wedding this weekend I hope I can get to onederland which was my original goal date for it anyways! :) :)
Love you all!!
Jackie - happy mama