Sunday, June 09, 2013
Well here is what took every hour of everyday for the last three weeks.
The baby shower was yesterday. I was ready for seventeen people that rsvped. TWO guest showed up! Hundreds of dollars for two people. I can't imagine how she felt. Not even the girls she's danced with for her whole life came. But everything looked great. That decore is staying for quite awhile to get my moneys worth. We have 4 more birthday this summer so party on!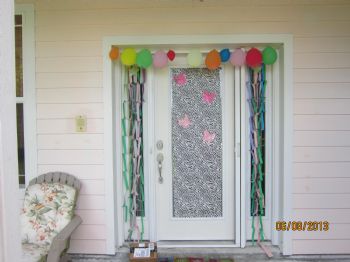 Wish tree