I just wanted to share some photos of my garden ... What's in bloom ...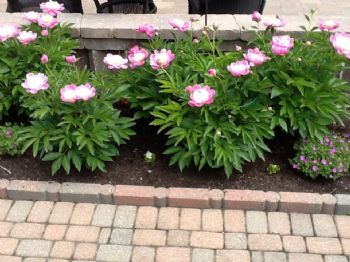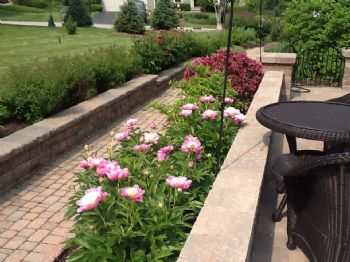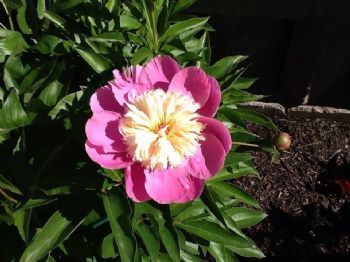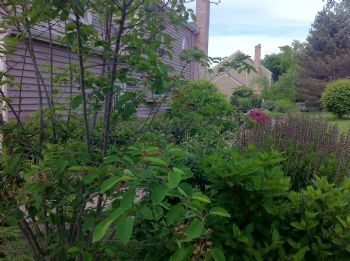 My life is certainly no bed of roses... I start 4 sessions of chemo on 6/21. I was supposed to start last Friday but I got to thinking ... I have a garden that needs my attention, tickets to Sting on Saturday, Indigo Girls/Joan Baez on Sunday, a garden party next Friday evening ... A d I have my work to do at work. Putting it off a bit isn't going to change my outcome but it will let me live my life on my terms ... At least for now!
Back to my life being no bed of roses ... So what. It's peonies that are the attention seekers this week! And the lilacs, and the weigelas ... Everything is at it should be! I believe God has my back! My I know how the story ends, it's those pesky little chapters that I keep trying to read before I get there that cause me any and all fear and worry that I have. It would be crazy to jump all over a book and read chapters out if order ... Why do I try to do that with life?
Life is good exactly where I'm at right. I have a great garden ... People in the neighborhood wander thru it like they own it ... That's exactly what I was hoping for when I planned it!. The funny thing is that if I hadn't had cancer, I'd have a nice garden but not this garden. This garden took time and thought.
Cancer made me SLOW down. Cancer brought the gift of making time special. Cancer brought me closer to God. God, as I experience God, not how I'm told to experience God. I feel grateful and happy .... And liberated!
Cancer did not give me patience. Maybe pulling weeds will? Somehow, I think that's a big character flaw that's just part of who I am ;)
I'm doing good ... I can still work, garden, travel ... I'm just a lot slower at all of it ....
Oh yeah, and I get to keep my hair this time ... And I should be able to keep riding the trails on my bike!
This last picture is not my garden. I took it a week or so ago at the Chicago Botanical Garden. We missed 'peak', which got me to thinking, 'what is peak, anyway?'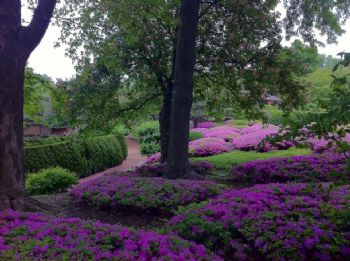 Life is good!