Saturday, June 08, 2013
As promised.....beautiful Lake Michigan...very little wind, but we still went out and made sure the sails worked! Always a good thing when my knots hold!
We were joined by many others, trust me! ; I'm sure they felt they had to take advantage of the sunshine before the rain comes again!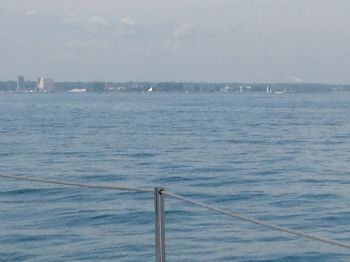 Another view of Lake Michigan, IL side!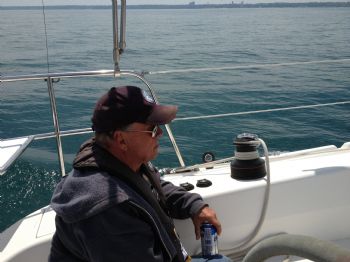 The captain, DH - totally unaware that his pic has been snapped or my iPhone would have been at the bottom of Lake Michigan!
Off to make homemade veggie pizza for tonight's dinner!