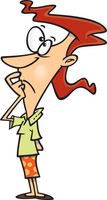 I use to write computer software to teach and test various application programs such as word processing and spreadsheet use.
In most such applications, there's often several ways to activate some of the features, such as underline, bold, or italics; one can highlight the part one wants to apply the feature to and then hit a button or one can "turn on" the feature, type and then "turn off" the feature. When I was writing testing programs, I had to include a choice of either activation method as there was no way I could know which the test taker had learned or preferred.
However, when I taught a course, my boss taught me, "Beginners don't need choices!". Giving someone working on a new skill choices can lead to confusion for them, they might only remember some of each choice or none of any :-)
I was thinking about this as I worked on trying to figure out the differences between my average 24 hours and my alleged :-) desired 24 hours and how to change the alleged desired into action. A memory jumped up of me from last Tuesday, when I was at a bar eating dinner and playing trivia.
We eat dinner at the bar and the menu is large and has plenty of healthy options. I can call up the menu on the internet and decide before I go, just what I want ahead of time and put it in my food tracker here. However, I pride myself on knowing what is healthy and what is not and enjoy options (I feel I am an advanced test taker :-) When we got to the bar I ordered an entirely different food and beverage option.
The next morning I swapped out what I had put in my food tracker before going to the bar and what I had actually had and, you guessed it, I was more than 300 calories over what I had planned; I ate healthy, but more calories than I needed.
Back to the test takers and learners. When taking our tests, the testing was timed. You may be an advanced test taker, know all the ways to "underline" but do you know how long each takes to implement? In our courses, we taught the most efficient way to activate our features.
Choices can be difficult even for advanced users because one has to look at all the options and choose one and, depending on the number of options and one's comfort and ability to make good choices (know how long each option will take to implement) the choosing can be confusing and take additional time and effort away from the actual activity. Everyone has had a large menu in front of them, been "starving" and had the waitress say, "I'll come back" because somebody in your party was slow to choose.
I think from now on, if I have a restaurant's menu in front of me online, I'll make my choices, enter them in my food tracker, and stick to those choices when I get to the restaurant. Even choosing the same thing each week when I go to play trivia (blackened tuna or salmon on a Greek salad, 3 beers) as "boring" as that seems to me, I need to get back to being a learner instead of a cocky, know-it-all test taker. I obviously am no good at substituting on the fly?