My New Haircut
Saturday, June 08, 2013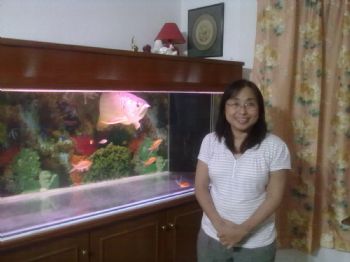 This is a pic of me after the new haircut. It's a little shorter and much neater now. I know you can't really see the layers becoz I was too lazy to blowdry it! I miss the length but I don't have to bother putting it up all the time now. The weather is soooo hot, it's crazy!!!!!
Some of my SP friends have been asking for a pic, so here it is!!! What do you think?
My Dad's fish is staring at me! LOL!