I am wondering if too many of us have an unrealistic goal of what they should look like and never truly learn to love themselves at a size and shape that is right for them. I have seen many many people on Spark and in real life feel that if they don't get down to a certain number on a scale of a specific size of pants that they are a failure (I was/am one of them for sure). I am working really hard to love myself and all of the greatness that I am an NOT have my self worth be determined by my pants size or what the scale says.
I am still dealing with this everyday. Would I like to be thinner, you bet, but will that make me happier, probably not. Will that make me more beautiful, no, not really. Will that make people like me more, nope. Will being a size 6 make me more successful, nope. Will being a smaller size mean my hubby will love me more, h.e. double hockey sticks NO, he loves me for the person that I am inside, not the outside but he has always loved the outside. Will being thinner make me a better mother, sister, daughter or friend, nope.
Do I take care of my health, you bet. Do I still struggle with body image issues, yep, every day but I am working on it. I have spent the past 10 years hating myself and abusing my body. I am about to turn 40 and I do not want the next 10 years to be the same way.
I also think that we (as women and a nation) need to redefine what makes us beautiful. Just because some women are not a size 2 does that make them less beautiful? Some people are just not meant to be a size 4 or 6 or maybe even an 8, 10 or 12. I read about how genetics plays a big part in human body shape and size just like it does in the animal world. A Friesian horse and a Thoroughbred horse are both horses (just like a human is a human) but genetically they are meant for different things and their shapes prove that. A Thoroughbred is meant for speed and thus is tall and lean. A Friesian horse is meant to be a work horse and built that way with strong legs, wide girth, and lots of muscles (and in the case of my daughters horse, maybe a little too much girth since the girth strap is almost not fitting anymore). Humans are the same way. I am more like a Friesian horse and always said that I would make a great farmers wife with my broad hips and muscular thighs. No amount of "dieting" will change that. I will never be a Thoroughbred and that's ok.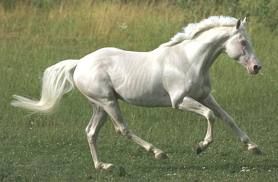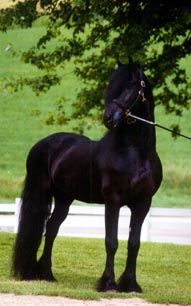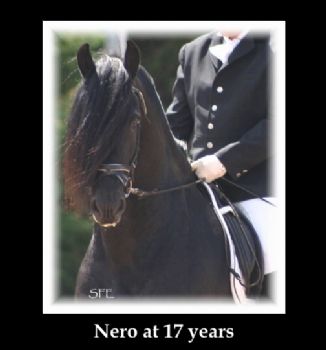 My daughter's horse Gabrielle's father Nero (sorry, don't have any pictures of Gabby handy but she looks just like her daddy).
Now, I am not saying that one should not try to be healthier or have fitness goals but be more realistic about it and not HATE yourself if you don't get where you "think" you should be. There is nothing better than eating clean.
I can honestly say that this is the first time in over 10 years that I do not have a size or weight goal that I HAVE to be at for our yearly vacation to Rock-fest. Every year, I tried and tried to get down to a stupid number on a scale but this year, I do not care.
Maybe it is age or maybe I am just finally tired of trying to reach for "perfection" that I can never ever achieve. I am learning to love myself just the way I am and that it not too bad.