Friday, June 07, 2013
I've read quite a few different approaches to weight loss and tried the few that my budget allowed but with no real results.
Last night though I started on a new path, it just came to me as I was readying myself for sleep. I'm quite goal oriented but I don't think obsessing (despite the fact that I'm really good at obsessing over diet and exercise, making long lists and huge plans that never really amount to anything) can be very good for you, and instead of repeatedly wasting my time and motivation on these unproductive areas I decided to figure out how much weight I want to lose, how much that is in calories I have to burn and aim for that. I will still try to eat healthily but focus on making good choices rather than always having to make 'the right choice'.
I'm going to get a big chalk board and put it on the wall with my number on the top and each day I'll update it underneath with how many I've burned. If at the end of the process I haven't reached my goal weight its ok, I can reevaluate then, but I'm sure I'll be much further along the way :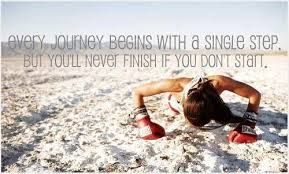 )