First, stop reading this random blog and read this one instead. It is fantastic.
www.sparkpeople.com/mypa
ge_public_journal_individu
al.asp?blog_id=5378781
I typed this yesterday and never posed it.
WEDNESDAY Blog....
Ok. This may be VERY random. Still random a day later.
FIND - Cool Dog Food Advisor web site.
http://www.dogfoodadvisor.co
m/dog-food-reviews/dry/
I am doing ok. Yesterday I was off. I am hopeful for a better day today.

I think I need to get in at least 100 test questions towards my studying for my PMP exam.

I haven't even finished the stupid application. YIKES. Really gotta get through that this week. Hum
OK...
1 - Application for PMP exam
2 - STUDY
3 - Breathe

Eating has been a bit up and down but not terrible. Well in reality yesterday was really the only not great day (with my yogurt covered pretzel binge).

Weight is only .5 lbs up. Not bad.
I forgot... FANTASTIC & SUPER EASY recipe!
Monday I made a crock pot recipe. It was the easiest ever.
I threw pork chops in. I sprinkled onion soup mix on them. Then added a can of cream of mushroom soup and maybe a half a can of water. Cooked for maybe 6 or 7 hours then threw in fresh mushrooms sliced for another hour and ...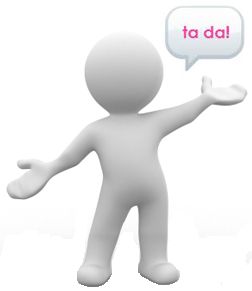 It was wonderful. Both my man and I loved it. Crazy.
THURSDAY BLOG
Ok what else? Well yesterday I got no studying done and binged again last night. FRUSTRATING. I am not sure what my deal is. I am not listening to that voice in my head that is saying don't do that.
Stupid stuff going on with the upstairs air conditioning. I may have mentioned this. Someone came out on Monday I guess it was. Well, I think we may have found the leak. I was talking with my man yesterday afternoon and looked up and noticed a water mark on the ceiling. YIKES. NOT Good and such a surprise.
Anyway, my man had to check it out and of course the attic is not in perfect shape. My man got a bit frustrated that 'all those boxes are really a fire hazard'. Take care of them was more or less the instruction. Well, can I do it tomorrow morning. Yes, of course.
So this morning I spent a while rearranging a bit and breaking down LOTS of boxes. Not sure why in the world I put them up there. Who knows. You never know when you might need a box right? Well, no not really. So it is better. Hopefully he will be pleased.
Last night after this my man did his usual and went upstairs to read. Utah started getting rambunctious and then barked. At times this is a HUGE stressor for me. I donlt want him to frustrate my DH. He goes to sleep early and bla bla bla. Getting sick of hearing myself type. Bottom line is this is a sign of stress. This should not be a big deal so why do I stress over it? UG. Stupid.
So I went upstairs a bit later and decided to watch a movie on netflix. It was really good. I could not get through it. I was so tired. This is definitely not normal. It was early.
So today, I thought maybe ...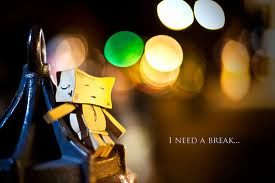 It is not that I have been working that hard. I think ....

So let's try to figure this out. Blogging usually helps.

Worrying about your weight. You are fine. You have been a bit out of the routine by working from home for 2 weeks. You will be perfectly fine again next week.

No reason to go crazy. Just stop thinking to much and just do what you are supposed to do. Don't eat what you shouldn't and eat what you want within reason. STOP thinking crazy lady.

Finish the stupid application to take the PMP exam. This is a constant stressor in the back of your head no mater if you are actively thinking about it or not.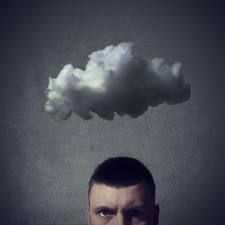 It is hanging over my head. I will fill better once it is done.

I am also thinking about my man's vacation. He is going to take a road trip on the Harley. I hope he does it soon. His last day before summer break is Friday. I think he is going to be all over the place if he doesn't just go. What I mean is that he has a hard time...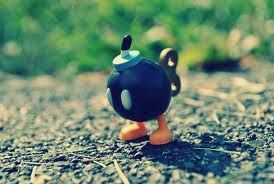 winding down. He will be antsy. He may want to get EVERYTHING done on the acreage. Which we all know is not possible.
Who knows? Why am I preoccupied about this?
- I want to clean the garage out while he is gone.
- Get some of the clutter out of the kitchen (old mail & paperwork).
- I want to mow and edge and plant some more ivy in the back.
Ok. So, back to reality... to today. I have today and tomorrow then I am back to the office next week.
So - Application and studying. Make some Progress!!!!
This should be a priority.
Better get back. Thanks for listening to my ramblings.
Oh two other things.
Groupons - Have you used them?
I purchased a message forever ago. Maybe I will do that while my man is gone.
Also, I am considering purchasing....
"$49 Eye-Care Package with an Eye Exam and $225 towards a complete pair of prescription glasses ($350 Value)"
What do you think? I have to wear these stupid wal-mart bought magnifying glasses so often now. My vision has gotten so much worse.