Day 169 (Pictures of King Arthur)
Thursday, June 06, 2013
I told you I would post pictures of the horse I am leasing King Arthur. I have already developed a nickname for him apparently lol "Fat Boy". He is a great horse just.... lazy... Me and him get along well on that front! He is a Hanoverian/Draft Cross. They said when they bought him that he was a pure Hanoverian but a bunch of us at the barn just think he is too thick to be one... I also posted a picture of the pure breed to show what I mean...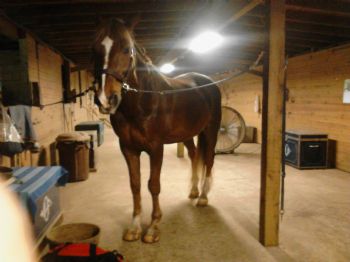 King Arthur
King Arthur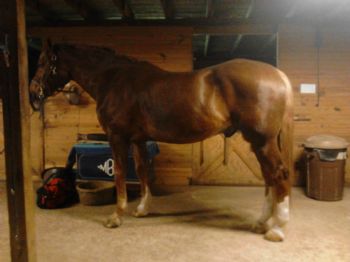 King Arthur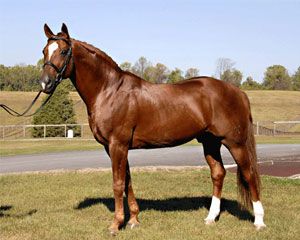 See what I mean???
He was a great sport last night... though a bit heavy on his feet... Once I got him moving it was great and he was "there". I don't know how to explain that to someone who isn't a rider. But you're supposed to have the horse with you, not behind you. If the horse is behind you (feeling not quite in touch, not really in sync), if he decides to act up you most likely we will on the ground because your not balanced and he could buck and your seat is off you can't stay on! I'm very happy to say that from spending time riding and watching others ride I can now see and feel the differences. I have a long long long way to go but I am better than I was. He is very athletic. Especially when we are jumping. He is way beyond my jumping capabilities. He would probably love to jump 4 feet... I am only at 2'6 right now. But my trainer said once we get more comfortable with each other and such we can start to go higher :-)
Okay sorry for the boring horse talk... But it is my passion and it excites me. It is also going to get me out of the house! I was out of the house for 2 1/2 hours yesterday, just grooming and riding and goofing around... but I wasn't cooped up in the house!
Thanks for reading!!!