Wednesday, June 05, 2013
My plan for success is, 1) No soda. 2) No processed carbs. 3) Find and keep a schedule that I can keep up with everything and have my "me" time too. 4) Remember that change takes time and not let little/no loss weeks get to me! 5) remember that I only have 250ish days till my 30th birthday and I don't want to turn 30 feeling like this!!!
I would like to reward my self with a pedicure and hair cut at the 6 and 12 week mark if I meet all my challenges and goals!
Here is my "before" photo: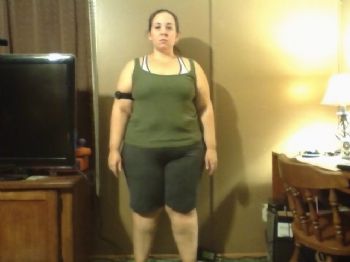 ~Stacy