I really hit pay dirt on my second ride of the year. My first experiment with my race nutrition plan was totally successful and with the exception of a few minor tweaks, I will be following this pattern.

This is going to be a totally tri-geek blog so be forewarned

For those that just want the stats on my ride without entering the mental pain cave click here...
connect.garmin.com/activ
ity/323018060
Sorry but this is important, well at least to me, so I'm going to reach for my nerd glasses and get started..

I have been trying to iron out a race nutrition plan for my upcoming triathlon that will deliver the energy I am going to need, reduce cramping, and not be plagued by the gastric problems and blood sugar crashes associated with a traditional gel and sports drink fueling protocol.
During my marathon I had a number of bad issues out on the course and found myself peaking and lagging in my energy levels as well as getting nauseated at around mile 19 to the finish. This upcoming event, a 70.3 mile triathlon, will be harder on my system and tax me harder than the marathon did and therefore, will require some real strategy in order to be my best for the race. This may seem like so much nonsensical hair splitting but having been there, done that, I can tell you that with the stresses of endurance racing, how you fuel your body during the event can make the difference between finishing with a smile on your face or struggling to complete the event.
My event...
rev3tri.com/wisconsin/ra
ces-wi/half-rev/
My strategy is to rely as little on high carb fuels as possible and my ride proved to me conclusively that I am on the right track. It takes more than positive thinking to do well on a 71 mile ride and in the end, it is your fuel that makes the difference.
I first learned of this product on a podcast that I am really fond of and it was recommended as a good, low carb alternative that delivers steady consistent energy without the highs and lows.
www.generationuca
n.com/super.html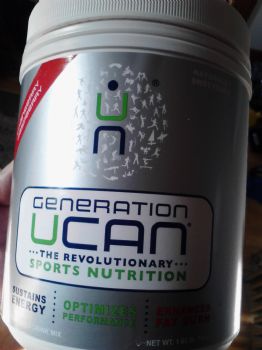 This stuff delivers! I only used 3.5 scoops in a 24 oz bottle and it carried me for the entire 71 miles.
With this I also mixed in 2 scoops of BCAA (branched chain amino acids). This has been shown to help against muscle breakdown with endurance exercise lasting over 2hrs.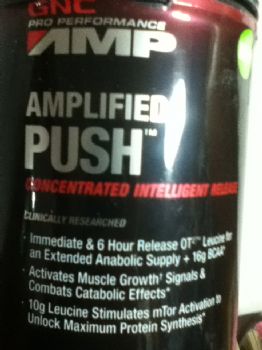 With these mixed together, I had lasting energy that kept me going for the entire effort. I give this stuff 5 stars. Well worth what I paid for it.
Solid fuel -
I have been doing my homework and have found there is a growing trend in endurance circles toward MCT's (medium chain triglycerides). Most common source is coconut oil.
www.coconutresearchcente
r.org/article10612.htm
Why?
Condensed version... the shorter the chain, the more easily the fat is absorbed and converted into energy.
www.nutritionreview.org/
library/mcts.php
The benefit to me is not so much an enhanced performance but rather an alternative to conventional endurance fuels. Up until recently the only way I could incorporate MCT's into my training was to use it pre-swim/bike/or run mixed in with my meal. I was wandering in my local co-op and found this....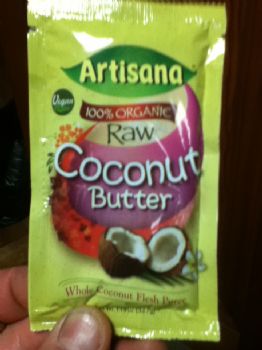 With 221 calories and 21g of fat, I only needed to use one at mile 35 and felt great for the rest of the ride. The fact that it was in a pouch almost the same size as a gel made it ideal to fit into the rear pocket of my cycling jersey. It sounds crazy but I am a believer...
The other issues I was able to address was cramping.
My last long ride last year included a couple bananas in my pack and the drop in cramps was noticeable. Not having the option to carry anything like that during my tri, I began looking for alternative sources of potassium.
Coconut water...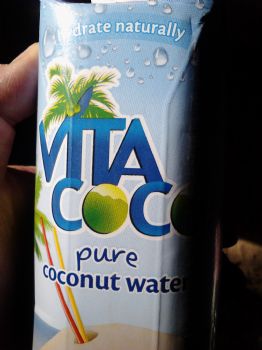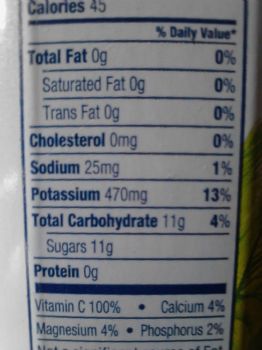 At 2 servings per package, 2 packages delivers 1880mg of potassium in an easily absorbed, natural product.
Problem solved.
The most surprising issue of all that I NEVER once considered is salt. Coming from a health conscious, weight loss mindset, salt has always been regarded as the enemy. I first began looking into adding salt to my race nutrition by chance. I had just finished a fasted 9 mile run in pretty hot conditions a few days earlier. I did have electrolytes and felt that it was enough. When I got back, as expected, I felt pretty wiped out which I automatically attributed to low blood sugar. I do have a pretty high sweat rate so I momentarily thought about salt before taking anything else in. For an experiment, I chomped half a bullion cube and literally within 1-2 minutes felt myself come totally back to life.
What I thought was a blood sugar crash was actually caused by sodium loss.
This time, I took a cube with me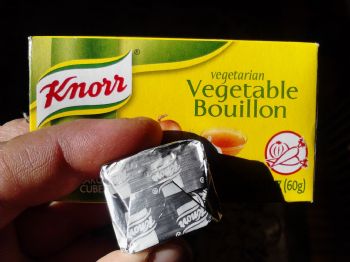 I ate half at mile 25 and the rest at 40. When all is well, eating that would make me almost sick from the taste but when you are really taxed and depleted, the stuff is a dream come true.
Overall results from all of this... The oft experienced cramps in my hamstrings, calves, and worst of all...arches did not happen.
I did get borderline cramps in my left quad but that was more exertion based rather than from electrolyte losses and I was able to cope easily with it by simply standing up in the pedals, changing my position on the bike, spinning in a lower gear and going slower.
The best part about all of this is that I could easily climb stairs when I got home, was not sore, and best of all, NO soreness the next day after 71 miles.
The bike leg of the race is 56 miles that must be completed in 4 hours 20 minutes. I hit the 56 mile mark in 3 hrs 50 minutes and that was with 2 potty stops, 2 fix-it stops to put the chain back on the sprocket because I was too careless in my low gear shifting, and 1 stop to massage my quad.... total finish time was 71 miles in 4hrs 51 minutes average speed was 14.6 mph with a max of 33.2mph...wheeeee!
....Remember this is only my second time on the bike for this year with 8 weeks of training left before the triathlon.
Now for the REALLY nerdy stuff... bike layout....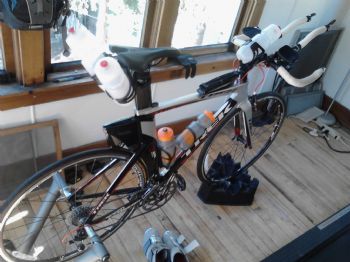 -The two bottles behind the seat are for the coconut water
-Bottle between the aerobars is for the UCAN Superstartch and BCAA's
-The two orange bottles are for plain water
-Black box on the top rail by handlebars is for quick access to eyedrops, lipbalm, sodium, caffeine tabs, and other needs.
- Black box above rear wheel, behind seat post is for spare tube and CO2 carts for flat repair (hopefully not needed).
This bike will be my home for almost 4 hours so it requires some planning.
If you made it to the end of this really geeky blog and are still interested in continuing to read my blogs, you deserve a finishers medal.
I guess its hard to not be this way when you have such an epic event to prepare for and that is what you think about most of the time. You cant be nonchalant about it and expect to succeed but at the same time I would like to have a few friends left when this is all over. Maybe blogging about it relieves the mental pressure so I can be human for a little while.
Thanks for reading :)