Tuesday, June 04, 2013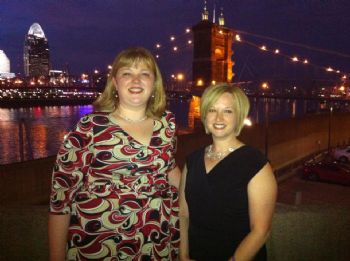 So this is the photo that got me here. I was at my friends' wedding with my sister. I was having such a great time, and a friend offered to take a photo of me and my sister. Great! Then I saw it. Ugh. Ruined the whole evening. All I could think about was how huge I looked.
Three years ago, I lost 83#s on WW. Then I stopped tracking, thinking "I've got this, I can make it to goal on my own." Fast forward three years of slipping into old habits, and I've gained back all but 3 of those pounds. So I started using Spark the next day. It's amazing how tracking everything I eat makes me really rein myself in. I know it's the "honeymoon period" now, but I think I've learned that I *need* to track in order to lose/maintain. I don't "have this" - not on my own.