Tuesday, June 04, 2013
If you've been reading my updates, you know I've been installing new soffits in my 40 year old home. The old soffits are original equipment, and I may be the last cheapskate in my town to replace them.
This is what they look like before: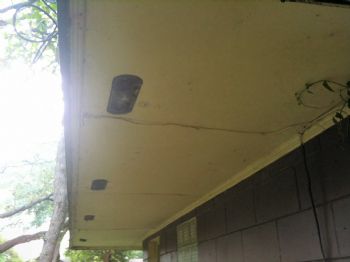 This is just one small slice of what soffit removal looks like: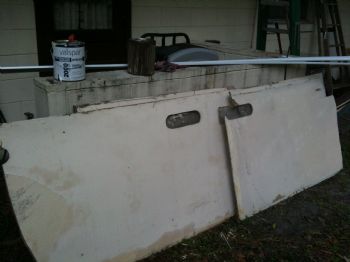 After breaking down the large pieces into smaller pieces, DW dragged these to the curb for trash pickup today. There were perhaps 15 more just like these previously dragged to the curb:
My unprofessional work space: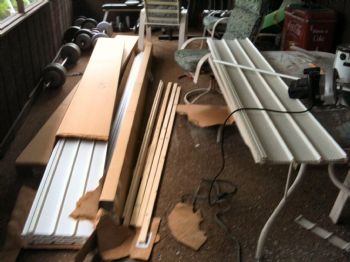 I am not a carpenter. But, this is simple enough that I thought I could handle it. Here is some of the finished job: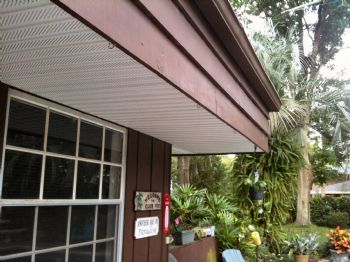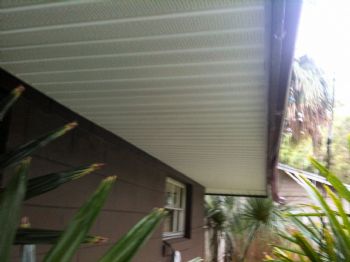 I've been working at least 8 hours a day on this project. I took a break and went on an RV trip in the middle of the job. Now, well rested, I've started back up again.
Even after after a bit of over indulgence during my mini-vacay I have not gained any weight. This project is labor intensive, so I know I'm really burning the calories lately.
Thanks for reading, and have a great day!