Sunday, June 02, 2013
Today I participated in a 15 mile bike tour in my city. I have never done one and the longest ride I have ever done was 13 miles. I love riding long distances so I thought this would be easy for me. Boy was I wrong.
The tour focused on going through each ward in the city (A-F). It was 2 hours long and quite a few hills. The hills are what got me. But in the end I enjoyed it and was glad I participated.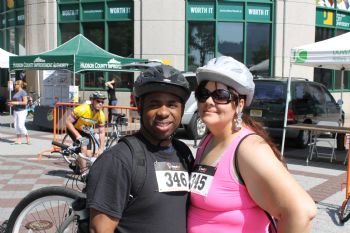 Hubby & I before the tour started