Sunday, June 02, 2013
Ok, so I did not do Jillian Michael's Friday or Saturday due to time and Relay for Life and since I have only received 7hrs of sleep since waking up Friday morning and I walked 32 miles at Relay, I am not doing Jillian today either. I hate skipping these days, but my body was needing me to rest today. I can't say much else because I'm so tired. But I did in fact walk 32 miles and I stayed awake throughout the entire Relay event. I'm looking forward to sleeping tonight and getting back to Jillian tomorrow. In the meantime, here is a picture of me at Relay that I took at 6am today after having already walked 24 miles.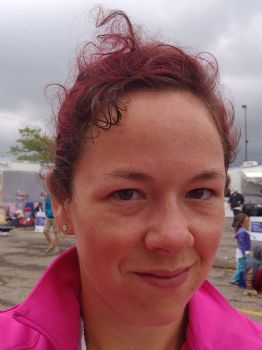 Now, it's time for bed! Goodnight!!