Just got back from a trip to the Florida Keys. My first time there, even though I've lived in Florida for 26 years.
DW stayed home, she wasn't up to another RV trip so soon after our recent trip to Northwest FL. So, I went solo.
I got in a lot of bicycle riding. On my el-cheapo Walmart special.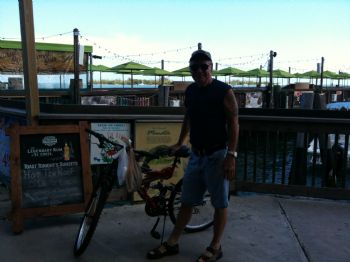 The guy who took this picture was with his beautiful family, and encouraged them to pose with me. What a nice family!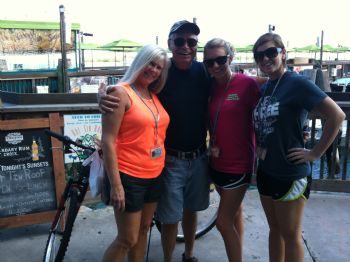 This was just one of many groups I met. People are so happy and friendly. Perhaps the free flowing drinks and lack of open container prohibition carrying adds to that good feeling.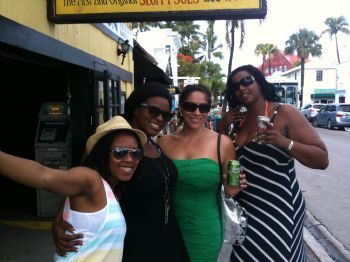 These gals were having a great time, walking down the street drinking their beers. Pretty early in the day, too. They insisted on taking a picture with me. Honest. They asked first.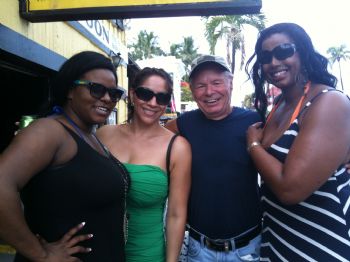 I love this place!
Then I rode over to the supposedly southernmost point in the contiguous US. It isn't really. There are several more southern points than this familiar landmark. Just google it, if you want to confirm. But, I always wanted to get a picture here, and now I can check it off my bucket list.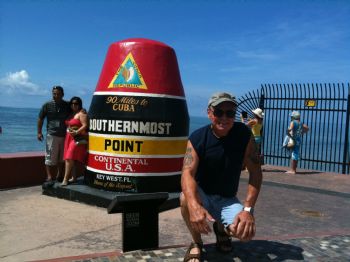 While I was here, I talked to lots of travelers. Some young chicks in a car took a picture of the large concrete buoy landmark. They took my picture, too and I in turn, took theirs. Like I said, people are friendly here.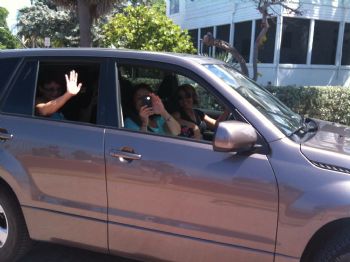 My daughter and DW insist I am a people magnet. So, I took those pics to let them know I think they're right.
On the way down I stopped at a couple of different campsites and had a nice trip.
St. Lucie South Campground, Stuart, FL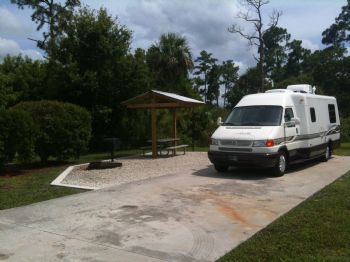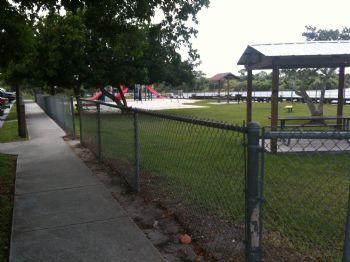 Bahia Honda State Park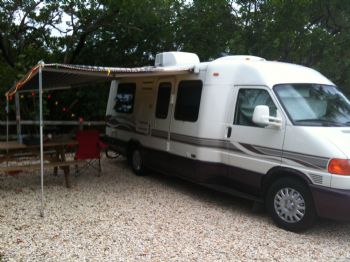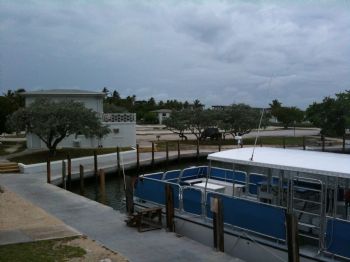 While I was in Bahia Honda, I did a few days of running. When I drove to Key West, I parked the RV, unhooked the bike and rode around the town. My battery died on my speedometer/odometer so I didn't get an accurate count of miles ridden, but it was a LOT. Surprisingly, my legs never got tired or sore. Maybe because I walked a lot of miles, too. That kept the muscles lose?
I drank beer, and ate off tracking. Nothing really bad, just too much. I was hoping all the exercise I got would help me not gain too much extra.
So, this morning, now home, I hopped in the old bathroom scale. NO large gain. My weight fluctuates like everyone's does. This morning it said 150.5. Before I left - a week ago it read 148.5. Now to you, this might seem like a 2 lb gain. Not me, my weight bounces around those numbers so much, I'm calling it a zero gain.
Besides, I have a lot of work to do around the house, and if I gained anything, it will soon melt away. Woohoo! A great time had and no weight loss concerns. Life is good.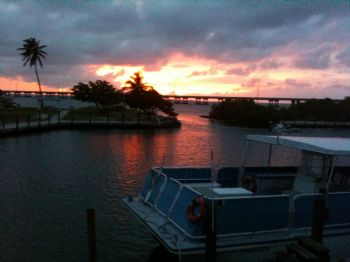 Moderation is my life. I don't deprive myself, but I do take care of myself.
Thanks for reading and have a great day.