Saturday, June 01, 2013
2 years ago, I got serious about losing weight in a healthy way. I had gained 15 pounds in about 6 months following a few traumatic things happening and when you're only 5'4, 15 lbs makes a difference. So I signed up on Sparkpeople, did it half heartedly for a few weeks in May 2011 then on June 1st, 2011, I buckled down and got to work. Thanks to lots of motivation and support from my best friend THATBRONWYNGIRL, I lost 25 pounds that summer.
Since then, I've slacked off bad. I can't remember the last time I had a good workout streak. I will do so-so with eating but it's really only enough to maintain within a few pounds. Since October 2011, I've mostly stayed within 10 pounds of my previous low weight (139) and am currently at 144.8 but with a lot less muscle tone than I ended with.
Myself and THATBRONWYNGIRL have both gotten back into SP lately and I have felt a renewed sense of motivation but now, on my 2 year SP anniversary, I'm diving head first back in.
I've felt disgusting in my own skin, when I used to be so proud of myself. I want that to change. I want to feel cute and confident and pretty again. And that won't happen unless I take the steps that I did before.
Today I ordered some new summer clothes, including these two dresses: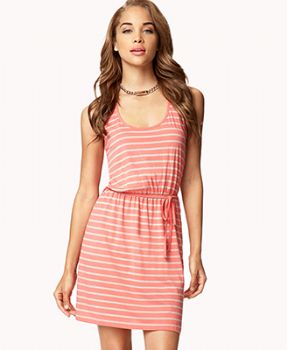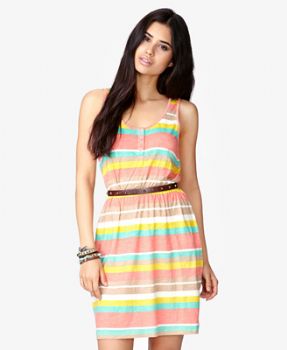 I want to be able to wear these and feel adorable. Because I miss that feeling. I want to start taking care of my body again, because I've been having random health scares in the past year, and realized I'm not getting any younger (not that 25 is old...I hope!) and need to keep this body in as good of shape as I can.
I did all of this before. I just need to dig deep and find the me that existed in June 2011.