There is nothing sweeter than signing on to spark to see a friend post and encouraging me for the day. Especially when I'm feeling and seeing the sting of neglect on my body. And especially so, because today counts. Spark friend,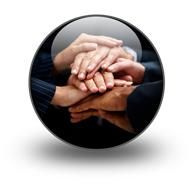 Happy June, my friend! Let's go after some healthy and fit!
JUNE GOALS
Firstly, get back into my usual routine, especially while I have the advantage of early morning light to have my walks done by 6:30a. Every day must have at least 10 minutes of exercise, any form, I will shoot for a weekly total of 300 minutes.
Weeds are all overgrown on my path of healthy eating. Time to make this path well travelled so it's visible, and part of my daily walk. 70% of the time under 1400 calories daily, but all days within calorie range. No "vacation or free days" this month especially.
Drop 8# minimum
***********
It will be a pretty relaxing morning: a walk, visit 2 vets--one for me, one for my friend with cat to make a med drop, stop by grandson's soccer game. If the weather holds, Molly will get her medical bath to tackle her latest episode of Seborrhea.
DAY'S POSITIVES
June goals are made
New month
New day!
DAY'S PLANS
"just do it"
Thanks my, friend, for the encouragement this day! Hope your day is a healthy one!
UPDATE
Walked over 10K today. I surely didn't mean to, especially in a hot 90 degree afternoon, but I got out too far, and had no choice but to walk back.
Ate healthy and on the low end of my daily calorie range.
Overall, a pleasing beginning to the month of June.