Yesterday Himself and I took a trip down to the Norfolk Botanical Gardens, in, of course - Norfolk VA. (Not Norfolk UK)
norfolkbotanicalgarden.o
rg/
We had an unforgettable visit there nigh on to 30 years ago but in spite of it's relative proximity, we've never been back! This is not good, considering Himself has to drive down to Jamestown half a dozen times a year. What's another 20 miles?
When we went in the 1980's we didn't explore the whole place. It was August and we were just traveling on to another destination so we stayed only an hour or so, but while standing in a beautiful green enclosure along the canals, a tour boat puttered by and I lusted to have my own boat ride. There wasn't time then but I made sure we took one yesterday - all the more reason to wonder why I took so long to go back - except you have to get to Norfolk on an interstate highway and I hate driving on them.
The gardens are right next to the airport - in fact, both were built the same year - and both are really easy to get to. You just take the Norview exit off of 64 and turn left on Azalea Gardens, drive about a mile and turn right. Voila!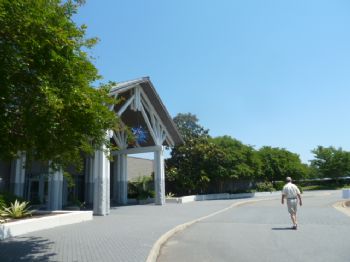 Talk about water features - this place is threaded with canals and a lake so of course boat rides are offered.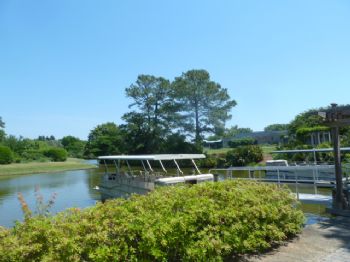 You betcha - I got barefoot every chance I could.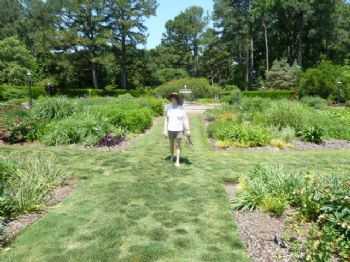 There are fountains everywhere.
The azaleas, daffodils and camellias are past but the roses are in full bloom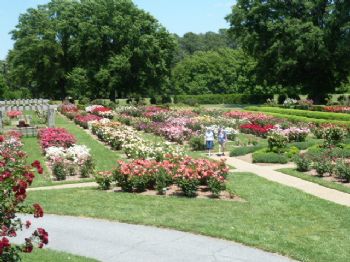 This one is Bill Warriner Rose - a florabunda - and a complete bouquet on a stem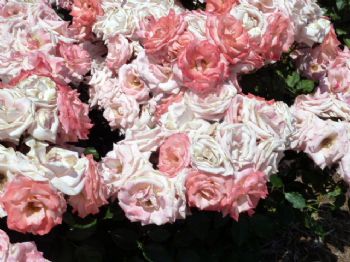 Yes. I was swooning with the beauty of it all. LOL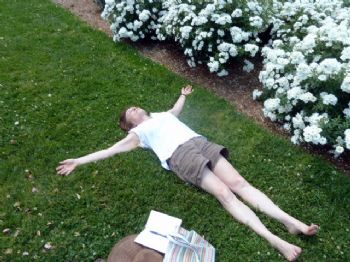 Hydrangeas were just coming in -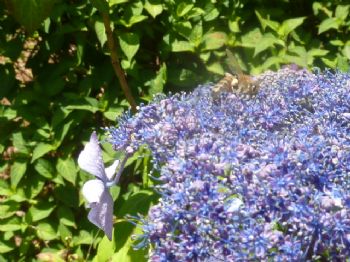 Including a climbing one!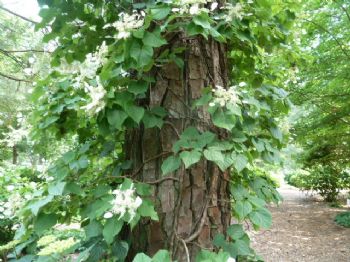 We simply had to take a boat ride down the canals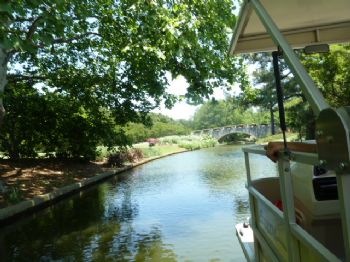 Where we found a rare green heron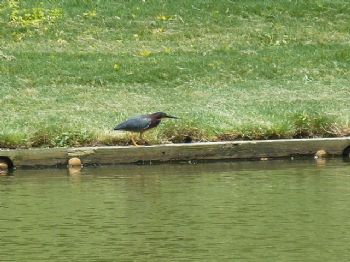 We also road out onto Lake Whitehurst - a spring fed fresh water lake not half a mile from the Chesapeake Bay!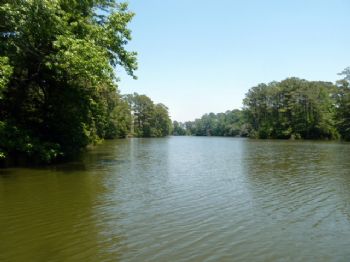 We walked through the butterfly maze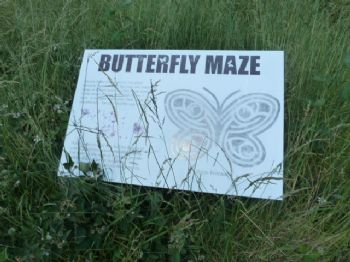 Through the Virginia Native Plant garden where we found some things never change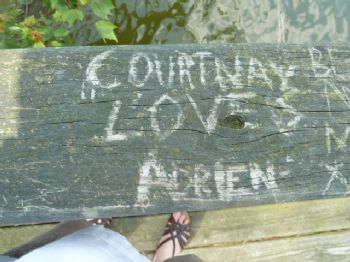 and deep into the Enchanted Forest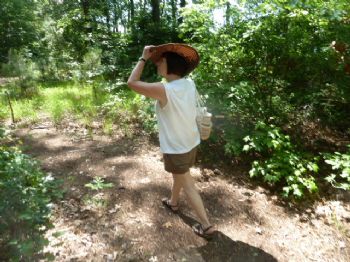 Where you can see - Other Things never change either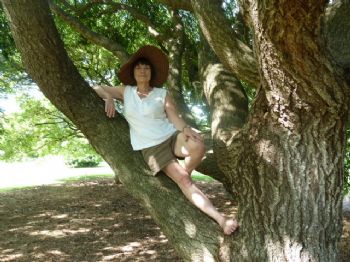 Yes. It's true. If there is a tree to climb - I shall climb it.
We stayed at the garden till 5 o'clock and then went to a Golden Corral for dinner where, yes, I did indulge, but not beyond the caloric limits. I'm learning how to handle myself in these buffet type restaurants at last.
This was a perfect mid-point celebration for my sort-of stay-at-home vacation. I seem to be spending an awful lot of time in the car for a staycation but oh my - this drive was so worth it. I won't let another 30 years go by before visiting these gardens again.
I hope you enjoyed the tour.