Tuesday, May 28, 2013
WOO HOO! I'm a bit excited today!
After NINE months on Weight Watchers I've finally lost 20 pounds! Yes, it felt awesome! Yes I've been frustrated but it was great!
As great as it felt to get my second ribbon, it felt even better to have both of my girls at meeting there to see it!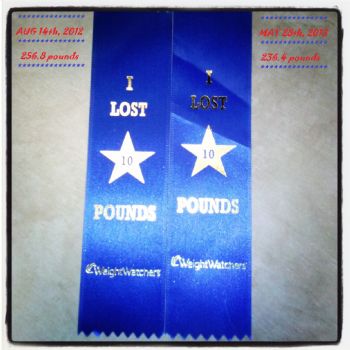 As my youngest put it..."It's taken 6 months for Mr. Ribbon to find a Mrs. Ribbon. Now they can have a bunch of baby ribbons!"
Hopefully sooner rather than later the "Ribbon family" will grow to three, then four & so on.
What a sweet way of seeing it. After all it does take 2 before you can get to 3!