As you can see, my daily stay on track blogs failed. This past Memorial day weekend was a wash. I ate out THREE times and didn't care to make healthy choices at any point. Plus alcohol. Where is my motivation?!
*side note* one of my closest friends from home, I guess you could say best friend, came down to visit and we had dinner Saturday; and she asked me to be her maid of honor!! I am very excited; I was expecting to be a bridesmaid but not the MOH. And while I am truly excited about it, I'm also nervous because I've never done it before and it will be costly given that we live so far from each other and I'm hoping it's not too stressful. She has a relative who is actually another MOH, I don't know how that works, but basically she wanted me to be but she couldn't not make her relative one, so two MOHs it is. They also decided to have a long engagement so hopefully I will have plenty of time to work all the details out.

I exercised on Saturday, went mini-golfing (so no exercise but at least I was out standing and about) on Sunday, and went to the zoo = lots of walking yesterday. I also did a little ST when we got back yesterday, but it wasn't much. All bad food choices. A burger. Sushi. Pizza. ugh. Yesterday I finished off my terrible weekend eating more of the leftover pizza (and DESSERT) when I wasn't even hungry. What is wrong with me?! Part of me just wanted it out of the house, but a part of my brain seriously struggled with "just make better choices the next time you eat something, you shouldn't eat unless you're actually hungry" vs "but it tastes good, you've been bad all weekend, you might as well finish it off and start again tomorrow." It is SUCH a struggle for me.
It got to the point where I was having serious food remorse and anxiety last night. I felt awful that I let myself eat all that pizza. I felt anxious and fat and doomed that I looked terrible and would gain my weight back and why couldn't I control myself. Needless to say, I still have a lot of work to do with my relationship with food and staying on track with this healthy lifestyle. Tips appreciated.
With that being said, I need to re-evaluate WHY I'm here. WHY it would be worth it to stay on track. What motivates ME, whether it is a selfish, narcissistic, or "legitimate" reason or not, the following is why I need to get back on track:
1. Because I want look fabulous at the wedding I'm going to in July
2. Because I don't want to keep getting food remorse/anxiety
3. Because I'm sick of gaining and losing the same few pounds over my official 10lb weight loss; I want to LOSE a couple more lbs and be consistent
4. Because I don't want to be embarrassed and self-conscious of my arms like in this RECENT (as in last week) photo: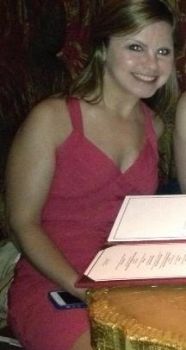 5. Because I want to look as healthy and carefree as this (love her!):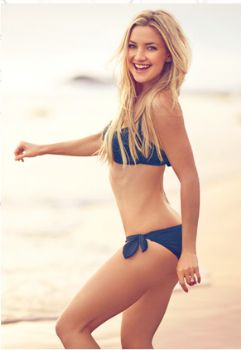 6. Because I want to get this weight cycle and attitude toward food under control for all the things I have coming up in my life over the next few years (being maid of honor, other weddings I know I'll be going to, hopefully getting engaged myself...)
7. Because I want to rock any outfit I choose; for any occasion
I don't know how to make it all stick! Here's to one day at a time.