Monday, May 27, 2013
This Weekend's Challenge for BLC22 prep includes taking front and side view snapshots to help us see the progress we make in the 12 weeks of the BLC. Well, I've been putting this off and rationalizing that I could use some previous photos to meet this requirement. But alas, I am a rule follower, and I suppose a bit Type A deep down, so although I've put this off until the last day of the Weekend Challenge, today I pulled together all my courage and sense of humor!
This morning I came back from the pool (vacation treat!) in my bathing suit and thought "what the heck; what do I have to lose?" The full credit answer to that question is, the last lucky thirteen or so pounds that stand between me and my chosen goal weight. So I ask DH, will you please take my iPhone and do the honors? His response was a little too quick and his smile a little too devilish! It was a bit of challenge in an of itself; an unspoken, "Are you for real?"
I admit that my smile at first is far from genuine. It's just habit; smile for photos. But then DH and I start laughing and playing out this photo shoot fiasco! I pose and I twirl and I wink! He takes half a dozen or so snapshots. By the last photo I am laughing out loud at my amateur "modeling antics" and my smile is no longer forced. I am lightening up! Yep, that's the objective.
So what might I see in my snapshots? I see my progress over the last year and a half; 50+ pounds released. I see the areas that might just improve with meeting my goal weight and with increased fitness. And in all honesty, I see those spots that I will learn to love just the way they are. Can I foresee how my "after BLC22" photos will look? Nah, that's TBD. That's the surprise; the "prize" of doing my best at this challenge. Let the games begin!!!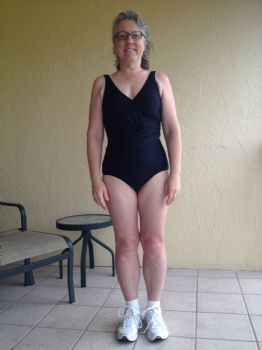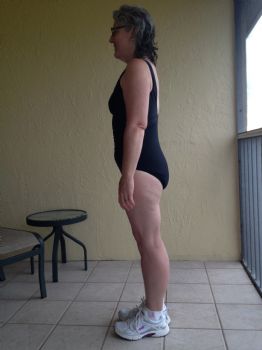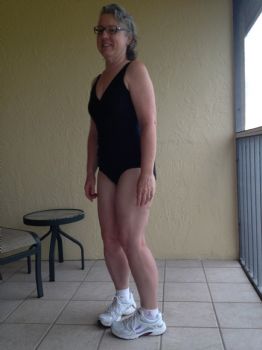 There we go; a real smile, the real Sparky Silly me!