Sunday, May 26, 2013
Quote of the Day: "Every day is a fresh beginning, Every morn is the world made new." (Sarah Chauncey Woolsey)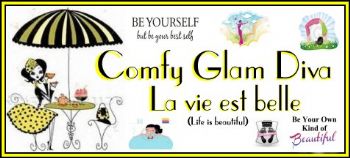 Happy Memorial Day weekend!
I have a fun "weekend recharge" blog for tomorrow. I have a big plans for the afternoon, you'll just have to wait for the blog tomorrow night. I know, such a tease.
Last night I found out that one of my girlfriends who lived across the street from us since I was five lost her Dad. I knew that he had a stroke a week earlier and she let us know how he was doing and for the most part he was doing fine. He had a lot of fluid in his lungs, was paralyzed on the right side and could no longer communicate. She let everyone know last night that he passed away earlier in the day. My parents are really shook up about it, they were all BFFs. Growing up Val and I were like sisters, and both our families spent lots of time together hanging out, going to dinner, camping trips and vacations. It's so sad to think that her Dad is now gone.
Whenever someone you know passes away it makes you start thinking they reality of no one is promised tomorrow. Something could happen and just like that you or someone close to you is gone. You all know that I am a big believer in living each day to the fullest and not waiting around until time passes you by. You should always tell your loved ones that you love them, do it everyday. Your kids need to hear that from you not just once in awhile, but always.
You should never take each day for granted because tomorrow won't be coming for some people.