'Shopped
Saturday, May 25, 2013
SO, I'm just sitting here, watching my Spark People homepage flash articles and images in front of me and then THIS pops up...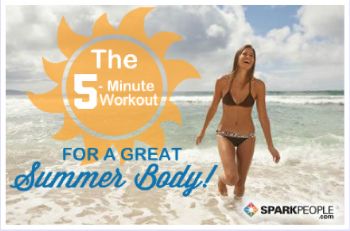 I sit there staring at it until it vanishes and it's replaced with a photo of chocolate milk or something.
The photo of that girl in the bikini is so OBVIOUSLY photo shopped. Seriously, it is. Here I was thinking that the folks at Spark People wanted us all to simply be the best version of ourselves, to ignore media images of "perfection" that had been digitally achieved, and then this pic floats by.
I swear, sometimes this site has identity issues. Is it about health or is it selling the unobtainable media ideal?