The weight is coming down!
Friday, May 24, 2013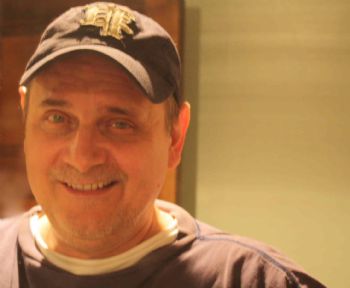 Cheerios! I am tickled to announce that my weight is coming down and faster than I thought. More importantly however, my waist is losing some inches. I can tell by how my jeans are feeling a bit looser and I'm on the 4 notch in on my belt -- that means I've lost a couple of inches already!
What do I attribute this to? My entry into Sparkpeople has definitely played a MAJOR role in this. Tracking your food and nutrients forces one to be more aware of what they are consuming and this inevitably has the effect of lowering calorie, sodium, fat, and cholesterol intake. That's exactly what has happened to me. My calories consumed are now running on average, 1500. My sodium intake is running about 1400 mg., and my cholesterol at around 150 mg. That's nothing but good news to me -- in about 2 days, I will go below 200 pounds for the first time in about 7 years.
Another great thing is that I am creating healthier recipes on my food blog and sharing this with my followers. Anyone wishing to check out some of my creations are welcome to visit at
www.nonchefnick.blogspot
.com
where you'll find some very cool recipes. Many are healthy leaning and some, I will admit, are a bit naughtier but oh so delicious!
Again, thanks to everyone for encouragement. You have truly inspired me and I feel very much at home at Sparkpeople!!