Friday, May 24, 2013
Quote of the Day: "We all have our own life to pursue, our own kind of dream to be weaving, and we all have the power to make wishes come true, as long as we keep believing." (Louisa May Alcott)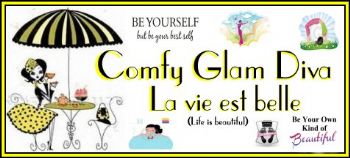 I'm just hanging out on the couch watching me some "Wipeout". Sometimes you just have to watch something funny wiht no meaning to it and that's what I get from "Wipeout". That is one game show you couldn't pay me to do, it's just crazy. I wonder what kind of bruises these people get days after doing the show. I would be black and blue all over. Wouldn't you be?
Raise you hand if you have a three or four day weekend ahead of you? Me? It's a four day, whoo-hoo! I have a play date with my Mom on Sunday, HUH? We're going to see a play, but I'll tell you all about that in the Sunday edition of the Weekend Recharge blog. Speaking of my Mom, they are going to see my sister and her family next week for two weeks. My middle nephew is graduating from high school.
I'm working on things for the June blogs. I mentioned last week that I'm making a huge change in my life and no it's not a baby. After nearly fifteen years I'm quitting my job, taking the Summer off and then going back to school in the Fall. For awhile I've been slowly getting burned out from my job because it does take a toll on you. When you step back and really look at it five days a week for fifteen years hearing depressing, angry and heartbreaking stories all day long it does affect you. There are many, many successful stories as well, but it's all the negative stuff that just gets to you. I have to step away from it all. I knew that some day I would because many people do. My last day of work is on June 6th.
It's a scary and exciting things all wrapped into one. On one hand, who wouldn't want to quit work, have the whole Summer off? I did save up money for the house and other bills. I've also been saving up a little here and there for it too. I was worried about it for a longtime if I could really do it, but finally Dean just said do it and we'll figure things out. The good thing is that I have a whole Summer to relax and do whatever. You know what I'm going to really focus on? My weight loss because I have a good three months to just focus on it all day. No excuses now, right?