Thursday, May 23, 2013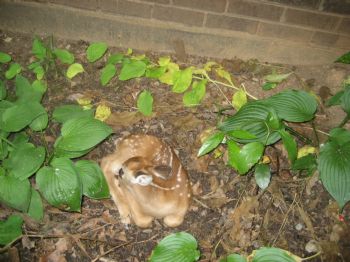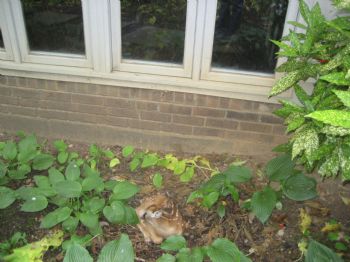 You can see through the window to where I sit to eat and read. It's about 3 feet away. I didn't even notice the fawn, the air conditioning repair man told me about it. This morning I ran off a deer in the woods, like I always do with deer, having no idea there was a baby nearby. It had to have been born last night because it wasn't there when I closed the windows before I went to bed.
I called the county animal control to ask what to do, but could only leave a message. I can't let it die.