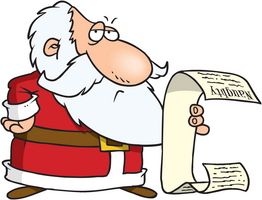 It occurred to me this morning as I was thinking about how I ate more than was on my plan/tracker yesterday, yet again, that it isn't a surprise. It isn't something that tracking can help me with. I know what to eat and do eat that. Sometimes I eat bigger portions, but again, I know they are bigger, just like I know eating additional pieces of candy or drinking another beer is not on my daily plan.
It's not about what I eat or the amount I eat or whether I track or not or whether I have encouragement from friends and family or whether my doctor threatens me with dire consequences or any of that.
It's about Me, it's all about me

I was reading the featured article about 10 reasons you eat when you shouldn't and it starts with emotional eating, like we are supposed to eat in a vacuum? There's nothing wrong with eating when you are angry, bored, happy, celebrating, depressed, anxious -- but you have to be aware when you eat of what and how much and that you are eating. When you eat it is on purpose. The devil does not make us eat, our emotions don't make us eat and it's an excuse to say, "I didn't realize. . ." unless you have a medical condition where you can truly say that and the answer to "Well, why didn't you realize. . .?" is out of any possibility of your conscious awareness.
I was well fed as a child so know "good" food from junk. My idea of comfort food can be applesauce, rather than ice cream. So, to say I should not be feeling down and get a boost from some applesauce does not make sense in any real world. That I should decide to eat ice cream when I feel I want comfort, that is a different problem.
Yes, I'm sure sometimes, maybe a lot of times people eat to get rid of feelings they do not like. But trying to restrict and contain symptoms (emotional eating) has never solved a mental illness or problem. And, the "food" we have around us now is partly to blame.
I generally eat very healthy until I run out of real, healthy food :-) I don't start on potato chips until popcorn is gone and popcorn is part of my eating plan (25-35 grams fiber a day). Craving salt is not something that bothers me; I do not eat too much sodium, ever; I have tracked that up the whazoo and don't bother with it anymore. I don't bother tracking fat either, all kinds or saturated fatty acids (which "should" be no more than 1/3rd of all one's fats consumed). I've given up on worrying about carbs, my pie chart says I need more protein but I'm fairly correctly balanced between the three usually; protein, carbs, fats.
"Eating" is not a science and even the emphasis we put on diet and nutrition these days is somewhat misplaced and overblown? We humans have been around, eating, for 200,000+ years. You and I got here because our ancestors got to where they got. Have you thought about the Plague and how it wiped out so many people and yet your ancestors weren't two of them? Have you thought about how many ancestors you've had since 1400, 3 generations per 100 years, 20 or so generations back; more than a million ancestors have gone into the making of you since 1400.
They say our genes are only about 1/3rd of our chances for longevity and the rest is "us". But, can you say which third? :-) We all know people whose parents and grandparents, etc. have some genetic disease and the people we know are fairly sure they'll get it too; heart disease, cancer, diabetes.
I'm pretty sure "which" of my "systems" are weakest; I've quit thinking about cancer completely, never mind breast cancer, I haven't anyone in my genes for hundreds of years that died of cancer. However, I do have quite a few intestinal diers and my appendix burst at an "odd" age, 52, my older brother's 3 months earlier when he was 61. I'm watching my brother like a hawk :-) but he also has high cholesterol and I do not so I missed that particular gene. However, I have skin and breathing issues; my father and his sister had/have the skin issues and my maternal grandmother died of emphysema (in her mid-80's).
It is my belief we're overweight and having difficulties mostly because the food is different. Yes we have "more" but we have packaged too with chemicals and processes that weren't around back 75 years ago when my parents were in their 20's (my father would have been 101 last Saturday :-) But in addition, we have changed, our world has changed. Change is happening faster and is more stressful. The food additives and change stress combination is doing a number on us.
I have my food delivered. I noticed as I was ordering it a couple days ago that they had a "free" gift for me, Kellogg's "Breakfast To Go"
blog.fooducate.com/2012/
11/08/kelloggs-liquid-brea
kfast-to-go-yes-or-no/
and I deleted it from the list (clicked on the "trashcan"), twice, and when I read what was not delivered on the bill this morning, I was pleased to see it was listed as not "available". However, unpacking, guess what was there :-) Last week it was a Fuze sweet tea, you know, the ones with "extra" Vitamin B6 and B12 and enough corn syrup to choke a horse?
I'm going to give up tracking my food I eat; instead, I'm going to start tracking my non-food! I'm going to track the candy, chips, ice cream, soft drinks, "processed food" including my cereal and yogurt probably (just when I get a cereal or yogurt I like the looks of they discontinue it).