So... after this weekend I've probably gotten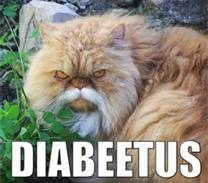 It all started Friday afternoon. There were office birthday goodies floating around and I managed to avoid them all day long, until 5pm when a coworker dropped off a half dozen cupcakes on my desk. I was a little hungry and all alone in the office for another half an hour so I ate one. Then I ate another. They weren't even that great.
I already messed up, so I let myself have 2 jack & cokes with dinner even though I knew it would take me waaaay over limit.
Saturday I planned on having a light dinner, so I let myself load up on breakfast. However, some baby mama drama happened and put boyfriend & I in horrible moods so we went out for comfort food. Pizza, cocktails, mozzarella sticks, cannoli. Eeep.
Sunday we went grocery shopping and bf spotted cannolis in the pastry aisle that looked even better than the ones we had in the restaurant. We ate them while were shopping.
THEN.. he found the bulk candy aisle and ended up taking home a pound of salt water taffy. Which we ate in one sitting. With beers.
Monday is our day off (we both work 4 10-hour days). I wanted to break in my ice cream maker attachment I just bought for my mixer, so I made a quart of vanilla bean ice cream. And apricot pie. Generous helpings of both.
Yup. That happened.
I've upped my exercise a lot, but we all know the old saying to be true...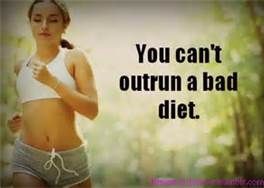 When I'm in fitness class, I look at myself in the mirror and I feel guilty. I worked so hard to get this body, and I really do love myself and the way I look. I appreciate the muscle tone in my arms, my flat stomach, my defined legs. I accept my flaws as features that add character and make me who I am. But, knowing the junk I've been putting into my body, I feel like this shape is fleeting and soon I will be right back to where I started. I'm weighing in consistently 6 lbs heavier than when I moved. I'm at the tippy-top of my maintenance range and I cannot continue on this trend.
Why am I sabotaging myself with food? Why try to cover all of this up with a layer of fat? Why make it so I can't fit into the new wardrobe I just bought?
ACTION ITEMS:
1. Continue exercise program
M: Yoga (check) & Chair dance (check)
T: Boot Camp & 4 mile run
W: Zumba & Flaunt!
Th: Spinning & Bellydance
F: Kickbox
S: Barre & Pole dance
S: rest
2. Freeze the rest of the pie and don't touch it until next week at least
3. No drinks until Friday
4. Eat clean, pack lunch every day, greens every day.
5. Just bc BF is having a treat doesn't mean that I have to eat some. It's unfair, but his metabolism is faster than mine and he doesn't eat as much during the day as I do.
6. Daily blogs for a week at least, then reevaluate. When I'm being "naughty" Spark is the furthest thing from my mind. I make the choice to go over limit and hide from my tracker. I'm making the commitment right now to check in every day until Memorial Day.
Blog #1 done.. already making progress.