Mindfulness: Don't Weigh Your Self Esteem
Tuesday, May 21, 2013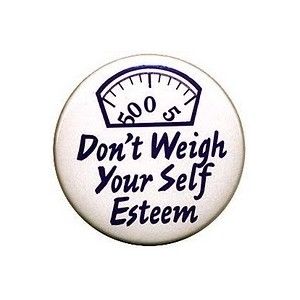 That's just it, isn't it?
Our self esteem is so tied up in that number on the scale which is no more than a relationship to gravity, yet we choose to give it such tremendous power over our self-worth and self-love.
If we like what we see then all is right in our world, we are buoyantly happy and practically float through the day but if we don't care for what we see, we do such immediate damage to ourselves.
Newsflash... the scale only reflects gravity - nothing else!
Our self-esteem, self-worth, self-love, all the positivity and beauty we possess is still right there inside us.