Getting ready
Monday, May 20, 2013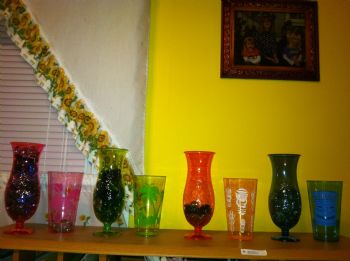 Pink and green
100 marbles for 100 pounds to lose pink cup has 7 marbles in it for the 7 pounds I have lost. My goal is to lose 160 pounds
Green is 7000 I have different colors white is 500 cals. Blue 50 cals green is another amount. Cup is to hold what I burn for the week. Goal is to get all marbles in the cup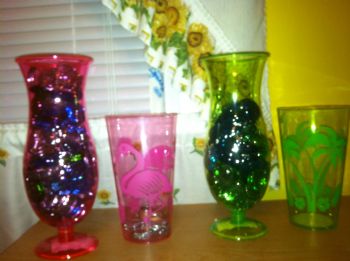 Orange and blue
I can't remember the blue right now. I must be tired lol.
I think blue is behavior marbles. Like drink 64 oz water get marble. Walk 10,000 a day get a marble stay in cal range get marble ect...
Orange is 1,500 for my cals for the day cup is to hold the cals I ate for the day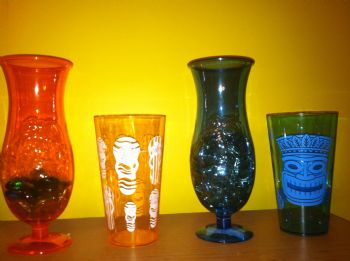 Today I was going with my hubby somewhere and we went by the personal training place I had called a couple of weeks ago. They were open and lights on. I called got answering machine and left a message got no call back. So we stopped. I have an apt for Friday. I really wanted to start today but...I guess so far it's 25 a week for 25 minutes 2 times a week. They have a meal plan hubby suggested I try it for a week and see how it goes I think I talked him into going camping Friday since last day for girls is Thursday. And come home next Thursday. Then the 1 st is oldest grad party and the 3 rd of June is her 1 st day of college summer classes.