Monday, May 20, 2013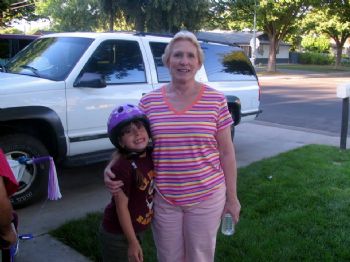 Visiting in California with my daughterr and her husband as well as my grand daughter.
She is so glad I am here to see all the things she has accomplished.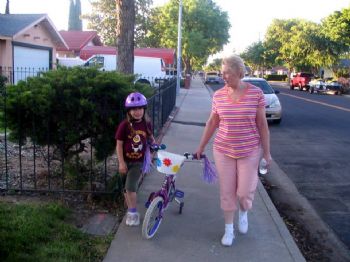 Grand daughter (GD) has learned to ride a bike. I helped her when she got tired.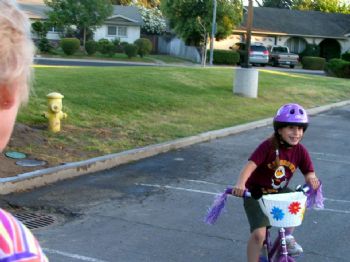 We all took GD to a parking lot so she could ride her bike in a large area.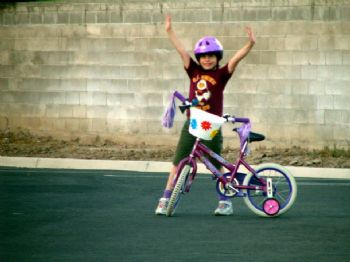 GD is very proud of riding her bike.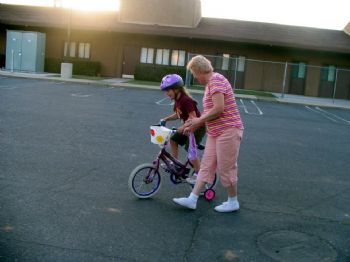 Helping GD to stand up and rider her bike.
We all had fun watching her to have a great time.