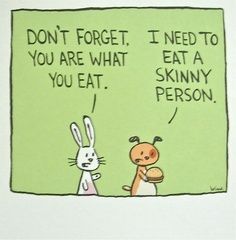 Soapbox moment- my opinion blog
Isn't it funny when you read a cartoon or have been told a certain phrase on how we just laugh things off but we really do not take in the seriousness of things? For me, its hard to take things seriously, but I can in moments where it needs to be.. Like.. you are what you eat!!
Technically, its not that far off not like I am going to grow chicken or turkey feathers soon but its the nutritional side of things on where I believe this saying comes from..
You eat healthy it will show healthy by giving you better, skin, nails, your body and organs will work right..
You eat like crap, you will feel like crap, look like crap and of course boom we are overweight.
But like this cartoon, I think it shows it perfectly by what it means you are what you eat.
Do we really take into consideration on what we eat, what is REALLY inside our foods? Just because something sais its healthy, do you ever stop to think about the exact ingredients in the products like diet pop (aspartame).. that is so not healthy and it causes major health issues.
We can never trust labels anymore on what they tell us, we must READ each and every product to get exactly what is in it.. usually if something has more than 5 ingredients, I Like to stay away from it. I am picky about knowing what my ingredients are and what it stands for.
I can never trust our government or even the health FDA poeple to make sure things are clean and pure ... after all, they are the ones that allowed Monsanto and are NOW protecting them and allowing them into our foods... kinda funny how the fields say stay out! but yet, its in our foods?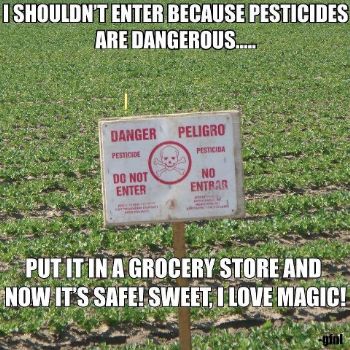 I mean really, after all, I think by nature if the squirrels can figure out what is real and good, Shouldn't we as well?