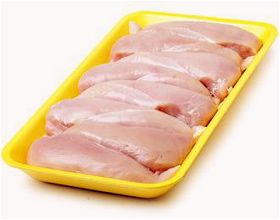 "Do not fret or have any anxiety about anything, but in every circumstance and in everything, by prayer and petition (definite requests), with thanksgiving, continue to make your wants known to God." – Philippians 4:6-7 (Amplified Bible)
He has given food and provision to those who reverently and worshipfully fear Him; He will remember His covenant forever and imprint it [on His mind]. - Psalm 111: 5 (Amplified Bible)
Although my belief and trust in God must be based on His Word and not by circumstances, I had two experiences in a span of several months that demonstrated clearly how God not only cares about us and the situations we go through but He is actually willing to act on our behalf.
Miracle 1
Some years ago (when first learning about faith) I was laid off from a job along with 2000+ other people in my firm when our company downsized to cut costs. It was a very difficult time financially because my family had been hit with a lot of unexpected expenses already. I was trying to keep to a tight budget while I searched for another job.
I went to the local market one evening with only $20.00 left in my wallet for the remainder of the week (until the next severance check). Among a few other basic necessities, I wanted to buy a package of chicken breasts. I wasn't actually sure I could afford everything we needed but I determined to trust God. Before I entered the store, I prayed and asked the Lord to help me to get the food I needed, and even though I wasn't sure in the natural how I could afford everything, I believed in His ability to make it possible. So after I asked for His help, I thanked Him for making a way and for providing the food and necessities we needed the rest of that week.
When I got into the store, I first checked out the poultry section. The freezer bin was stocked chock full of chicken packages, piled on top of each other, each one with 3-4 mid-sized breasts and marked anywhere from $7.95 to $10.95 a package. Yet one small section of the bin was empty except for 2 packages of the same chicken set aside in a corner.
Intrigued, I picked up the packages to examine them. I was in shock. This was the same brand name chicken, same size and weight, same chicken parts, with the same (good) expiration dates! There was nothing wrong with these chicken packages, and they were marked for .97 and .98 respectively. That's ninety-seven cents and ninety-eight cents! Sensing a God-moment, I went around the store and picked up the few other essentials we needed.
When I got on line at the cashier, she hesitated at the prices on the chicken and checked with the store manager. He quickly looked into it, and said, "Well this chicken was stamped with the incorrect price – I don't know how this happened – but we are obligated to sell it at the price that's been stamped." So I was able to buy all that I needed that week because the impossible was made possible! On my way home, I thanked and praised the Lord the entire way for His provision!
Miracle 2
Some weeks later, I was again at the end of a week's budget, and this time I only had $10.00 left in my wallet. I'd gotten hit with some more unexpected bills – the hot water heater had broken down, and the car needed repairs. I did not have enough money to pay for the extra expenses and, apart from prayer, was not sure what I was going to do. On this particular evening, I had just finished watching a sermon on TV which had really touched and encouraged me, and fed me spiritually. I felt the Lord impress strongly in my spirit to send $10.00 to his ministry. At first, I thought that couldn't be; the Lord knows this is all I have left. But He persisted in my spirit.
"But, Lord," I whispered, "that $10.00 is all I have. If I send him my $10.00, I won't have money for other things for the rest of this week. I still don't even know how I'm going to pay for a hot water heater or for the car to be repaired." Almost as soon as I had spoken, I realized my mistake and I repented. I realized I had taken my eyes off the Lord as my provider and was focusing on my problems instead of trusting Him to provide as He has promised in His Word. So I apologized and in obedience I went out first thing the next morning and mailed in the $10.00 to the ministry.
The very same day, later in the afternoon, I checked my mailbox, and there waiting for me was a letter from an old friend that I hadn't talked to in years. The letter explained that she had become a Christian and that, apart from her tithes to her church, she would give money to whomever the Lord told her to give it. This time, the Lord had directed her to send me a check for $1,000 as a gift! Indeed, inside the envelope was a check for $1,000 – more than enough to pay for a water heater, fix my car and still have some left over!
Note that she had mailed the check to me two days earlier – this was BEFORE I had gotten that low in my own money and before the Lord had urged me to give my $10.00 to the ministry!
In Isaiah 65:24, the Bible says, "I will answer them before they even call to me. While they are still talking about their needs, I will go ahead and answer their prayers!"
Philippians 4:19 says, "And my God will liberally supply (fill to the full) your every need according to His riches in glory in Christ Jesus," (Amplified Bible); and the Message Bible phrases it this way, "You can be sure that God will take care of everything you need, his generosity exceeding even yours in the glory that pours from Jesus."
You see, the Lord knows what you are going to face before you face it. He knows your needs before you even ask Him, and He's already setting up the solution. You are His beloved child. Of course He cares! Of course He wants to help. He wants to heal. He wants to provide. Believe Him. Have faith in Him.
When you read through the Gospels, Jesus continually addressed the importance of faith. In Matthew 17:20 (NKJV), He said, "for assuredly, I say to you, if you have faith as a mustard seed, you will say to this mountain, 'Move from here to there,' and it will move; and nothing will be impossible for you." In Luke 8:49-50, we read that, "While He [Jesus] was still speaking, a man from the house of the director of the synagogue came and said [to Jairus], Your daughter is dead; do not weary and trouble the Teacher any further. But Jesus, on hearing this, answered him, Do not be seized with alarm or struck with fear; simply believe [in Me as able to do this], and she shall be made well." (Amplified Bible)
Hebrews 11:1 explains, "Faith is the confidence that what we hope for will actually happen; it gives us assurance about things we cannot see." (New Living Translation)
Seek God's guidance and wisdom and provision in all things, and then trust Him to provide it. Trust Him to meet your needs. Trust Him for the answers. Trust Him because He's promised to do it! James 1:5 tells us, "If any of you is deficient in wisdom, let him ask of the giving God [Who gives] to everyone liberally and ungrudgingly, without reproaching or faultfinding, and it will be given him." Obviously, do what you need to do in the natural world – look for a job, take care of yourself and your family's health, etc. - but trust God for the provision, for the healing, for the breakthrough – whatever it is. Faith opens the door to all that God has promised.
You may say, "But I feel like my faith is not strong enough… how do I develop my faith?"
First of all, Jesus said that if you had faith the size of a mustard seed, you could have what you say. A mustard seed is super-tiny! But faith is also like a spiritual muscle – you must exercise it for it to grow and develop and become strong. We do this by learning and meditating on (and rehearsing) the Word of God because the Bible tells us, "So then faith comes by hearing, and hearing by the word of God," (Romans 10:17 – New King James)




Until the next posting in this series, be blessed!
This blog is part of a series that began on April 12, 2013. The introductory blog link is below, and blogs in the series follow from there in numbered order:
www.sparkpeople.com/mypa
ge_public_journal_individu
al.asp?blog_id=5320312