I want to thanks everyone for your comments on my Hubby blog. He's on BP meds but it is still dangerously high (154/102). I've been begging him to go back to the doc. He promised he will. Finger's crossed.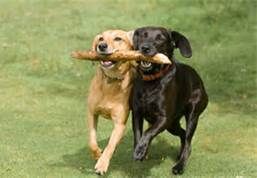 With everything going on I have to say how appreciative I am of all of you. This site has been exactly what I needed in so many ways.
I know if I have not been referred here I would still be gaining weight. I would not only be over 200 lbs but I would be slowly dying in my skin. Instead, I'm out almost every day. Enjoying walking with my girls. I'm having a ball learning to box. There is no stress reliever in the world like beating a heavy bag until exhaustion. I'm planning a huge hike at the Dunes in a bit over a week. And I'm exited about it - it's been a LONG time since I was excited about doing something.
I don't even want to think about my food and eating with coming to Spark. I was living on pasta, white bread, cheesy sauces, and other horrible foods. I was a "vegetarian" so I was "healthy". How is that for yikes. Now I'm living on raw veggies and fruits. I'm back on eggs and low fat cheese and yogurt. Healthy fibers, cereals, and bread make daily appearances in my diet.
And remember what I said early about stress. Well, you - my Spark friends, are my secret weapon. When the stress gets hard to deal with I can blog it out here and actually receive SUPPORT!!! Not judgement, not the "my life's worse than yours" litany, and not more grief but REAL support, caring, ideas, and humor. I don't know of any where else I could receive half the support I get here. I only hope that I can pay it back to each of you ten fold!
I'm more than half way through May and I feel good. I feel confident. I feel peace. Yes, I know I've made the changes myself but without the information, motivation, inspiration, and support I have receive here I would had never been able to. Thanks you so much, I'm getting my life back. I've getting myself back. And the world looks so much brighter!
Warm Wags and Happy Snuffles!
Kitty