Oh the stretch marks on me! Granted I already had some but none were real visible to others and I really didnt mind since I was never going to wear a bikini again anyway. My two children are some of them which to me that was the right of passage and part of life, especially since I am a small person or at least I was.
Now over the last year from December 5th of 2011 I have not lost a single pound in fact all I have done despite everything I have gained and gained fast. What I did was break it down into 3 month increments because I had to find about when the edema began so we can see if there might be another cause other than medications, good thing I keep great records of this sort of thing.
2012 Quarter 1 --+7 lbs
2012 Quarter 2--+5 lbs
2012 Quarter 3--_7.2 lbs
2012 Quarter 4--+22.2 lbs
2012 Quarter 1--+14.8 lbs
Worked harder in April and beginning of May and lost for the first time -2lbs up to May 4th
Then the troubles began---the weight I lost plus more put me up to 211.6, now when I ballooned up I only actually gained another .2 lbs from Thursday to Monday but I was so uncomfortable anyway after starting the water pills and potassium I have lost 6.6 lbs in 6 days.
Now I see hope and light at the end of this really hard road. Medications are the definante culprit since I started taking them in October of last year but I think the edema even started way before then before we even moved and why I havent lost since being more active and eating better and getting outside in the sunshine more.
So now the stretch marks from such a rapid weight gain are very visible right now and I have to say I am not at all upset about them, they will fade some but its also my sign of progress actually happening.
I did take pictures about 2 months ago and took some yesterday but I am just not willing to share my actual pictures of me right now because I feel like I am not ready for that but here is pictures of my Avatar about where I was where I want to be and were I am right now. I believe visual is the best way of seeing progress and NOT in a mirror because a view of self can get off track either saying to fat or to thin.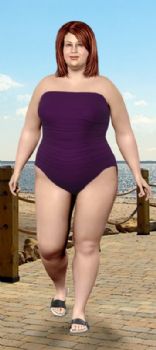 211.6 lbs on May 9th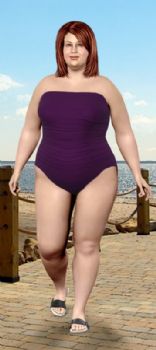 202.8 lbs on May 18th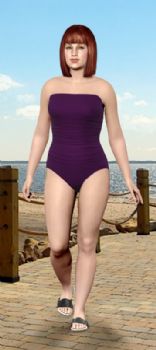 125 where I want to ultimately be