Saturday, May 18, 2013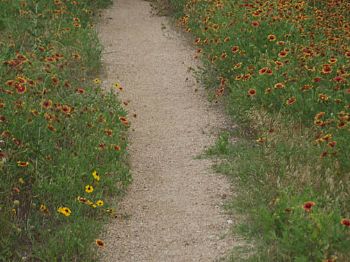 This event was made up of two 5K loops. We did the Domain Mall loop first which took us on sidewalks and gravel path along the MoPac access road to a nice shopping area which we looped thru and then retraced our path back to the start. These flowers along the trail made the trip to the mall nicer. Once at the mall there was lots of mosaic designs which I enjoyed.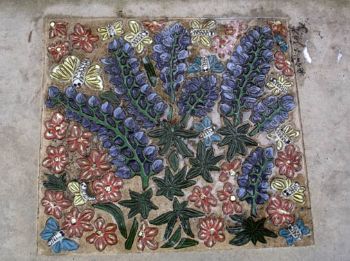 But the best part was the second loop that went out and picked up a trail that was mostly in the woods. This loop was shaded and we enjoyed it very much. Below is a mini grotto we passed.