Friday, May 17, 2013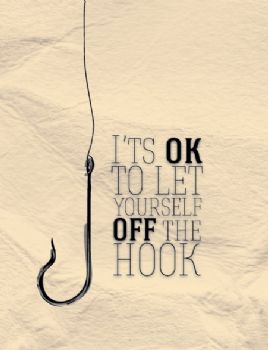 No one is perfect; I know... shocking to admit. It's a carefully crafted illusion, a slight of hand you aspire to and don't even realize you will not be able to achieve unless you're willing to invest heavily in it. What you see as the pinnacle of perfection is someone else's highlight reel but your blinders are on so you don't see all that it takes to exhaustively achieve that each day. What are you missing out on because you're trying so desperately to juggle it all, because you ARE missing out on something or someone.
We can't control it all - seriously, we just can't. It's like grains of sand running through our fingers - we have the illusion of containment but eventually it all slips through. Then we berate ourselves, inflaming the negative chorus in our head and we perpetuate that negative, self-destructive cycle all over again.
If we don't make mistakes, how exactly are we supposed to learn? Make a promise to yourself that you will let yourself off the hook and experience all the joys and pleasures life has.