Lesson #3: DOUBLE IS TROUBLE: A tribute to my chin
Wednesday, May 15, 2013
Everyone has a particular body part that they really dislike. For some people it is their front view, their back view, their thighs, their upper arms... for me it is MY CHIN, or rather, my second chin. I'm okay with the one god gave me not the one I gave myself...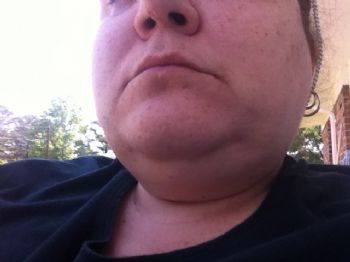 I should be thankful, I believe there was a point in time that I had 2 extra CHINS. As my daughter likes to tell me, I'm down to 1 double chins...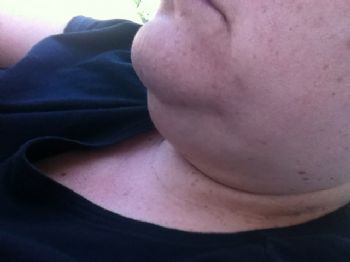 I am perfectly capable of positioning a camera in the precise position as to hide my double chin: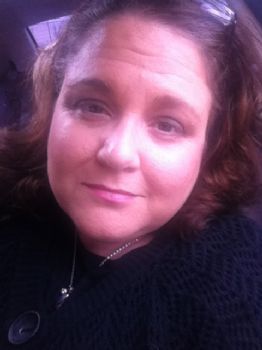 And take a pleasing picture....
But I'm here to tell you. I'm not fooling anyone. It's there and it is time for it to go. I don't need a second anything on my body, that God did not give me himself (like say, 2 elbows or 2 knees). I may have to feature my double roll on my belly at some point. I'm not too happy with that either.
This blog post was inspired by yesterday's blog post Lesson #2: SEE YOURSELF AS YOU REALLY ARE. I just had to get the chin off my chest, so to speak.
Thanks for listening.
Andrea

NOTE TO READERS: Now, I am not trying to insult anyone with that extra little bulge under the chin. Or, anyone with more than one roll. I am just saying I DON"T LIKE MINE. In fact I would keep all the other weight on my body if I could just loose THE CHIN. Call me crazy, but that is how I feel about it.