Tuesday, May 14, 2013
Here's one of hubby two meals he cooks! He learned this at a customers house while she was cooking and he was fixing her alarm. It's gluten free too!
Hamburger, chopped onions and cooked rice. This was a small loaf, actually he made a ring:-) This one cooked 7 minutes then he put the sweet tomato glaze on and cooked 5 more. A big one cooks 10min and 7-10 more.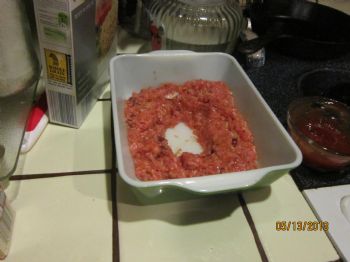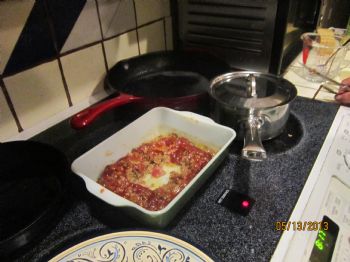 I only had a couple bite, mainly mashed potatoes for me. But it smelled so good cooking I had to have a taste. Making it in the ring was good for crispy edges:-)