Yesterday was Mother's Day, and important day to me because I am Mommy to 4 year old Dillon! He's one of the best things I've done with my life. So super proud of that guy! And on top of that, it was my hubby and I's 6th wedding anniversary! Two great guys in my life. I'm so lucky!
We started off the day going to church where pastor delivered a great message geared towards the ladies titled Victorious Secrets. :) And there was a photo booth set up so that we could do family pictures for Mother's Day.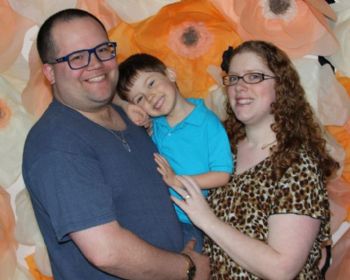 After that, we spent a little time at my Mom and Dad's to wish my mom Happy Mother's Day. Dillon was acting super tired so we thought he might take a nap. Mom offered to let him take a nap at her place while Rich and I went to check out the new Lush store that just set up in our local mall.
They are awesome! All handmade and all natural bath stuff and cosmetics.
Dillon ended up not taking a nap and we hung out at Mom's house a little longer after this before taking Dillon to his Pop Pop's house. Pop Pop had offered to watch Dillon so that Rich and I could go out to eat on our own.
We went to this great local restaurant called The Social.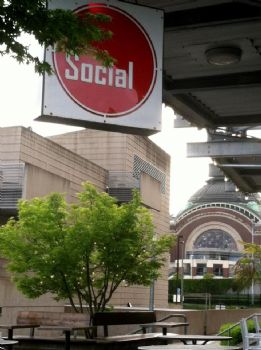 I had started out the day trying to stay within calorie limit but I had decided by dinner time that I really wanted to just indulge and celebrate. I had a delicious duck leg with a pear and frisee salad, which probably wasn't too bad as far as nutritionals go. But I also had 2 glasses of sangria and Rich and I shared a pumpkin spice crème brulee! Soooo good!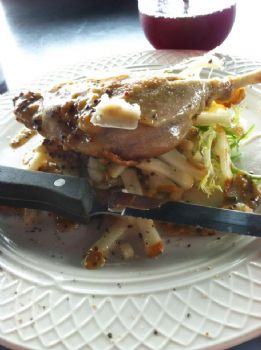 I really enjoyed my day, and I did also get some walking in. And while I enjoyed it, I took the time to think ahead to next month. June is celebration crazy. Everybody's birthday is in June, including mine, plus Father's Day and my parents wedding anniversary. So I chose to relax and enjoy this one, but realize I'm going to still have fun, but maybe take it a little easy. We'll see. :)