Hope everyone had a wonderful weekend and that all of the mom's out there had a great time!
Today is Monday. One tired Monday it is.
Our alarm clock went off at 5:30am this morning so we could get up and ready to conquer week 2 day 1 of the couch to 5k program. Of course, I was tired and tried to convince my hubby to sleep and do the workout later in the afternoon after work. He said nope and pushed me off the bed. What would I do without him? Haha.
Well, I got into my sexy running gear, put on my favorite Pandora station, and started up the c25k app on my iphone.
Walking outside woke us up a bit since it was a bit windy and cold. I hate the cold and wind but I kept saying to myself "I am strong. I can do this!"
After our warm up of walking for 5 minutes, the app told us it was time to run. Well, we both started out great……but for some reason right away I started lagging behind. I have no idea why. It was like my legs were like blocks. I felt like Herman Munster trying to catch up to my hubby. I told my hubby that if I ever fall behind to keep on going because I want him to focus on himself and not worry about me.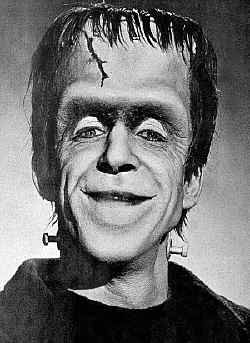 Breathing hard, I finally caught up to him halfway through the workout. He was very proud and slapped me on the bum.
I literally thinking I was drooling as I was trying to gasp for air. I don't know if we started out too fast or what. It just bummed me out how my legs would not move. I also felt like my butt was sticking out and I was leaning forward to much. Well, on the very last 90 second segment of running, we ran up a steep hill…..by the time I was still caught up with my hubby, but that's when I totally hit a wall…..but I pushed through it.
Does anyone have any tips on how to run faster and actually get somewhere…..because right now I feel like my legs are just heavy weights. Am I running too fast???
Anywho, It was a great workout overall though. I was proud that I got through it. I stretched really well afterwards and feel a little sore now. Hopefully on Wednesday, the training will go better and that my body will get moving.
As for my journey to loving myself, that is continuing to be good. This morning, I took the time, looked in the mirror and did positive affirmations. The more that I do these affirmations, the more my brain will re program to really think and believe that I am beautiful, strong, and confident. It actually made the start of my day go very well. Looking in the mirror helps. When I was saying that I was beautiful….I actually did believe it when I looked into the mirror.
Last night, I listened to some uplifting Christian music before bed. I have become too obsessed with material things and superficial things….and I need to treasure and thank God for the body God has given me. God loves me no matter what and I need to love the body he has given me. The number on the scale does not matter. It just matters that I am healthy and that I love myself just the way I am. It's just a bonus to be able to get to a normal BMI range. With God's help, all things are possible.
By the way, is coffee bad for you. This morning at the office, I had a cup with a little bit of sugar. Is that not a good choice?
Oooo, one more note, my hubby and I cooked a HEALTHY meal last night for the first time in a long time. We cooked marinated chicken breasts and veggies. I felt like truly a "sparker." Haha. It actually filled me up too! Booyah! Feels good.
I got this!