Monday, May 13, 2013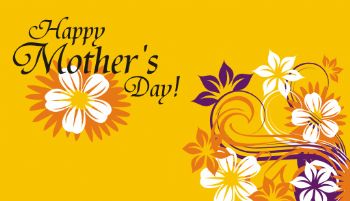 My Mother's Day turned out alright. I woke up hearing Happy Mother's Day from my husband, my dad, and my mom. Then it wasn't until a couple hours after church ended close to dinner time when my older 3 children who know what it means said Happy Mother's Day. As we were leaving church my 2 middle children said "I saved my cookies for you mom". Which I thought was awesome. Until we got home and 1 of them my 6 year old daughter said to me, "so where's my cookies". Boy was I unhappy. After I said you don't get them, I ended up letting them have a stash of oreos later after lunch. But before that I reminded them about the message in church today, and how awful it is to take something back after you give it to someone and make them feel special. And I wasn't just talking to my 6 year old, see my 14 year old stepdaughter, feels that because I'm not her real mother. That I must not care as much about her, that I wouldn't lay my life down in place of hers, that I wouldn't do everything I can to make her happy or her life better. Thing is I would, of course my blood children will always mean a smidgen more, I gave birth to them. But I excepted her as mine 100% the day I married her father and she called me mom. Anyways, needless to say, crappy afternoon. Church message was wonderful. The kids bible study groups had a mother's day presentation they did. Which was sweet. Unfortunately my husband had to work, but he called me to tell me he was bringing home dinner. So yay didn't have to cook supper too. He brought me KFC. So all in all, grass with fake flowers from 6 year old, plus sort of cookies. My 8 year old son made me a sweet card, got me a cute purple pen he decorated with a flower on top, and a couple notepads to write on. My 14 year old, nothing, My dad got me a vase full of candy. And my husband, brought dinner and flowers. All in all a good day overall. Not a ton of fighting. Although a few times I still had to raise my voice over the ruckus. I so hate having to yell, but I guess that comes with the territory of not being very loud to begin with. Anyways, I hope everyone here had a wonderful Mother's Day. I know of few mothers, I wish were here to be able to celebrate.
On another note: My 14's are getting baggy in the butt, but not so in the waist. And I am down to 40 pounds lost. Although I can't tell in my belly anymore. Must be all from the lower half, because that part does look smaller. So a little frustrating. Going to do some Jillian Michaels 30 Day Shred today, and some yard work today. Here's hoping to another good day this week.