Sunday, May 12, 2013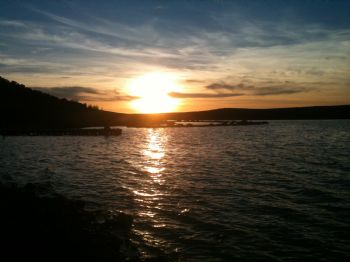 Spent the day with husband. Got ready for church but ended up not going. Spent most of the morning looking for someone with a vehicle that has a hitch. We never did. Spent day fishing from the bank of the lake. Nut Thins and cheese with Spinach for lunch and KFC for dinner and snack. Got my fluids done, and some good setting sun pictures. Wish my husband and I got along better and didn't bicker so much.
Dear God, I pray for your help in my marriage. I pray that you come and stay a part of it and help me to see my husband as you see him. Not as the human flesh that he is but as the spirit that has given himself to you. Help me to become the woman that you have created me to be. Help me to hold my tongue especially in times that it is not for help but wagging just to hurt. Help me to not take the negativity into myself for it is not mine and help me choose not accept it.
Ask for this in Jesus name, Amen