I was recently asked about the cats I live with so I thought I'd show a few pictures of them...
The first is Razzle, he's a Bengal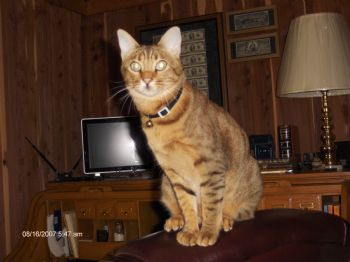 At 9, he is the Elder of the bunch.
Next is Kim, who is a Burmese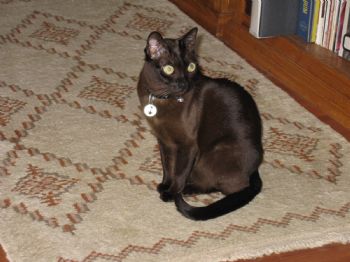 She is 5 and a half almost. She also is the smallest in size of the gang, not in spunkiness.
Missy adopted us five years ago and became part of the inside family four years ago.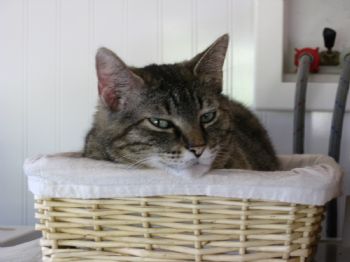 She is about five and very laid back. A Domestic Shorthair is the best description of her breeding. Otherwise a 'Mutt" cat.
Sonny is Missy's son cat who is now four and HUGE. He weighs in at 15 pounds.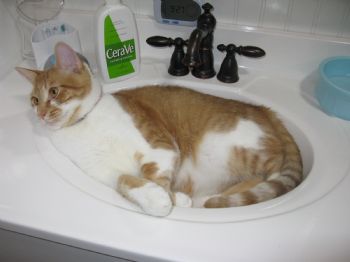 He really shakes the house going up and down the steps.
Bobbie is Sonny's sister. She was born with no tail.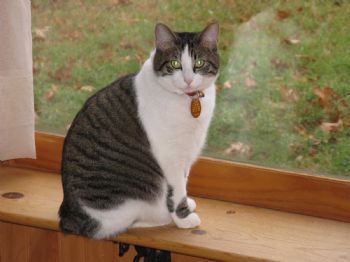 She mostly lays around watching everything.
This shot is of Kim and Sonny watching out the window for any passing bird, deer, butterfly or whatever flying things there are in life that cats watch.